Irish Gifts Guide for Her
Free shipping & RETURNS IN THE U.S.
Top 17 Irish Gifts for Her
Give her the gift that will delight her day after day!
Remember, you don't have to be
Irish to have good taste or
appreciate quality goods.
When you hail from a country where more than half of the days have some type of precipitation, you get creative with your ability to manage the elements. This Irish Waxed Cotton Hat is a great example of how the Irish gracefully approach their weather conditions. This bucket style hat features a band of Irish tweed and a decorative corsage. It helps you manage rain, wind and snow in style.

Cashmere Merino Aran Knit Wool Cap
When you need a little more warmth but don't want to sacrifice your looks, consider this Cashmere Merino Aran Knit Wool Cap. Because it's made of a combination of Cashmere & Merino Wool, it's ultra soft. The Aran knit pattern is distinctively Irish. Knitted by our maker partners at IrelandsEye, it can dress up a casual outfit or pairs well
with one of our Aran knit sweaters. You'll be ready for the winter weather, whatever it may be.
Irish Tweed Newsboy Cap for Women
A treasured favorite for years, this Irish Tweed Newsboy Cap is the female version of the traditional Irish caps that have been in style for centuries. It's also the same cap that you'd find in the Irish boutiques without the time and cost of air travel. Made of 100% Irish tweed with a smooth inner lining, this cap also features a small decorative detail. This cap is highly functional and you'll look famously fashionable! Available in a variety of colors.
Alpaca Boucle Woven Scarf
Measuring 10"W x 65"L, this Alpaca Boucle Woven Scarf is made of 89% Alpaca and is super soft. It's the perfect size for wrapping and the texture will provide warmth without over heating. Alpaca is a strong yet soft fiber. Boucle yarn is made from loops, so this beautiful scarf has an interesting texture with various colored flecks. It will pair well with a variety of other complementary colors. It's the perfect gift because one size fits all! 4 colors available.
Sterling Silver & 10K Gold Claddagh Ring
The Claddagh is a symbol that represents friendship, love and loyalty. With its deep meaning, it makes an ideal heart felt gift. This Sterling Silver & 10K Gold Claddagh Ring is definitely one of our most popular items. It works well for those who prefer silver or gold with its mix of metals in a stylish setting. This ring is hallmark stamped for purity at the Dublin Assay office. When only authentic Irish will do!
Sterling Silver Woven Trinity Pendant
The Trinity Knot, also known as the Triquetra, is one of the best known symbols in Celtic culture. It was originally representative of the Holy Trinity, this simple knot has no beginning and no end so it has become a symbol of
unending devotion. Our Woven Trinity Pendantmeasures 7/8" x 5/8", which is sturdy and perfect for everyday wear. Choose from 18", 20" or 24" chain options.
Unique Woven Band Claddagh Ring
The Claddagh is known for being a symbol of friendship, love and loyalty with its distinctive hands, heart and crown. Although the design is similar, the style has been interpreted and fashioned into different forms like this unique sterling silver Woven Band Claddagh Ring. The braided band adds a bit of a feminine lacing twist to the ring that makes it truly unique.
Sterling Silver Trinity Knot Cross
An extraordinary take on a cross pendant, our sterling silver Trinity Knot Cross combines two symbols - the cross and Trinity Knot - into one unique pendant. Celebrate your faith and devotion with this simple, yet elegant cross necklace. It measures 7/8" x 7/8", which is an ideal size for every day wear. Choose from an 18", 20" or 24" belcher chain. It's a great gift for women of all ages.
Connemara Marble Trinity Knot Set
Connemara Marble is known as the gemstone of Ireland. It has a brilliant green hue that mimics the land from which it is mined. We've paired it with sterling silver in this Connemara Marble Trinity Knot Set which features a pendant and earrings that have Trinity Knots interwoven around the outside of the Connemara Marble. The pendant is 7/8" in diameter and the earrings are 3/8" studs. Purchase the pair and save 15%.
Connemara Marble St. Brigid's Cross Pendant
When you combine a classic Irish symbol with Ireland's very own gemstone, you get a beautiful and unique Connemara Marble St. Brigid's Cross Pendant. The cross measures 7/8" wide by 1 1/4" tall and comes with an 18" chain. St. Brigid's crosses are known to bring protection to all that are in their presence. It's a wonderful way to show someone special that you care.
Connemara Marble Sterling Silver Shamrock
When you ask someone what symbol comes to mind when they think of Ireland, many will answer the shamrock. It has been named the official symbol of Ireland. Our Connemara Marble Sterling Silver Shamrock will always keep Ireland near your heart and bring luck within reach. The pendant measures 7/8" tall x 3/4" wide and is available with an 18", 20" or 24" sterling silver belcher chain. Luck to your lady!
Biddy Exclusive Design Pewter Jewelry Box
This gorgeous Pewter Jewelry Box features a Biddy Murphy exclusive medallion that shares a portion of the famous Irish blessing, "May the Road Rise to Meet You." It measures 7" x 4" x 3 1/4" and is lined with velvet inside making it an ideal place to store every day pieces. It's an ideal gift for the person who loves to wear jewelry.
Our 4" x 8" Tweed Wristlet Wallet is great for carrying your things on its own or within a larger purse. It features a zippered closure and a small strap for secure carrying around your wrist. Inside, the wristlet wallet has cardholders on each side as well as a zippered compartment int he middle, perfect for holding change. It's made from genuine Irish tweed so it will wear well over time. Several colors.
For the woman who has it all and likes to carry it all with her too! Our Emily Tweed Pursemeasures approximately 11" x 14" and has zipped inside pockets as well as plenty of room for organized storage. This purse is crafted from genuine Irish tweed and leather for a handbag that you'll have for many seasons. If your intended isn't into purses, we also have similarly styled Mini Tweed Backpacks too.
We realize that not everyone lives in a cold climate like those of us in Michigan. Our Irish Wool Ruana will take the chill off when the sun goes down. It's made of 85% Lambswool, which is breathable and lightweight but provides a nice cover. It is also very versatile and can be worn many ways. Drape it across your shoulders like Elizabeth has done at left or gather it at your shoulder with a brooch. One size fits all so don't worry about sizes.
Our Merino Wool Cardigan is a perfect combination of traditional Irish knitwear combined with modern design. This cardigan is made of 100% new Merino wool making it soft yet substantial, as well as warm and durable. It's prominent chunky knit pattern is distinctively Irish. This cardigan sweater is ideal for that person on your list that is always cold or that lady who has exquisite taste. She'll love our authentic Irish knitwear.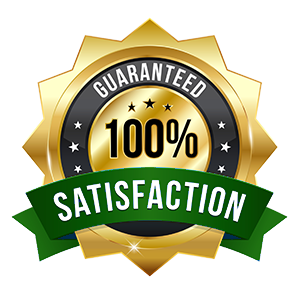 FREE Shipping, FREE Exchanges and FREE Returns, Every day!

When you buy from Biddy Murphy you can take pride knowing: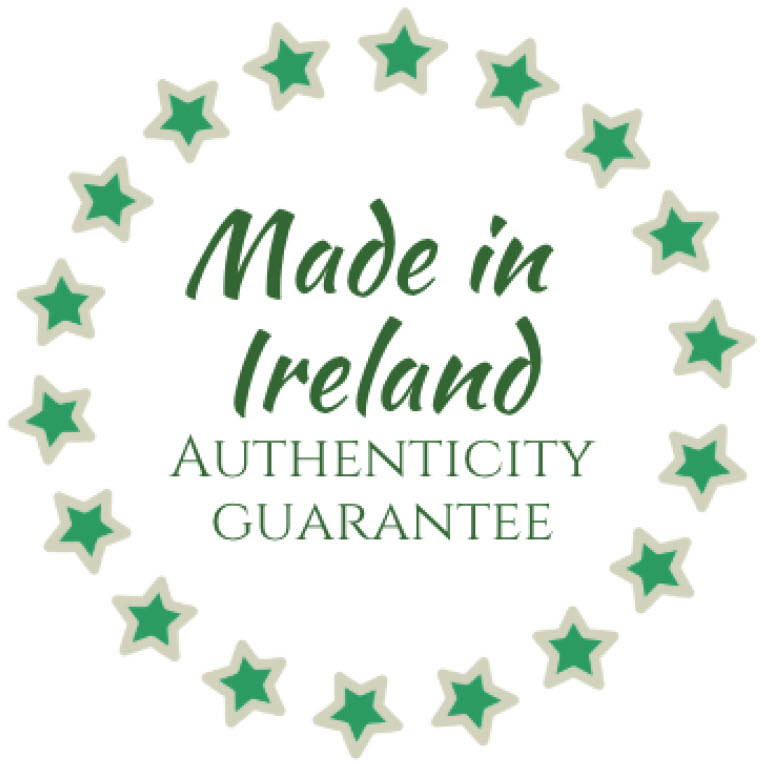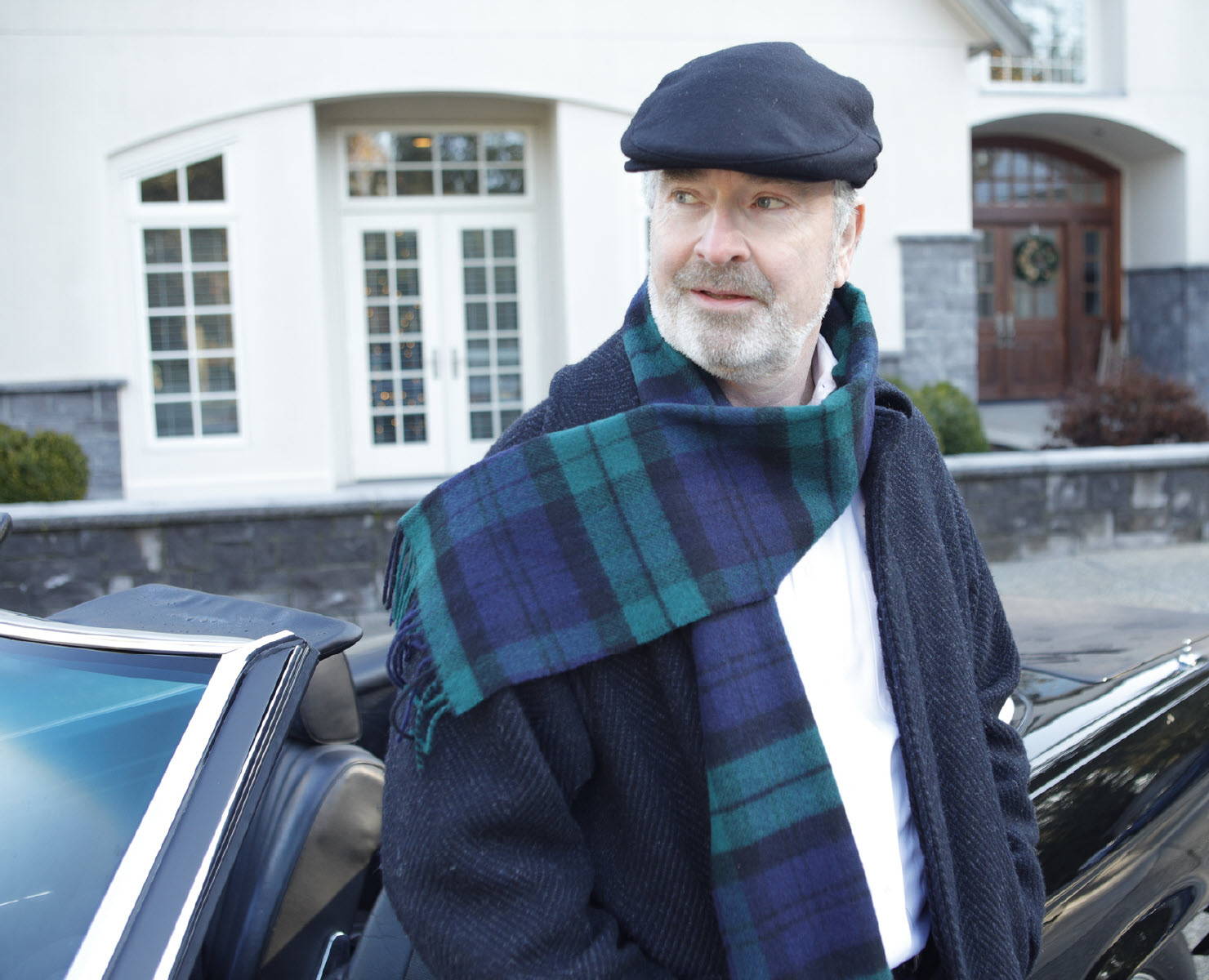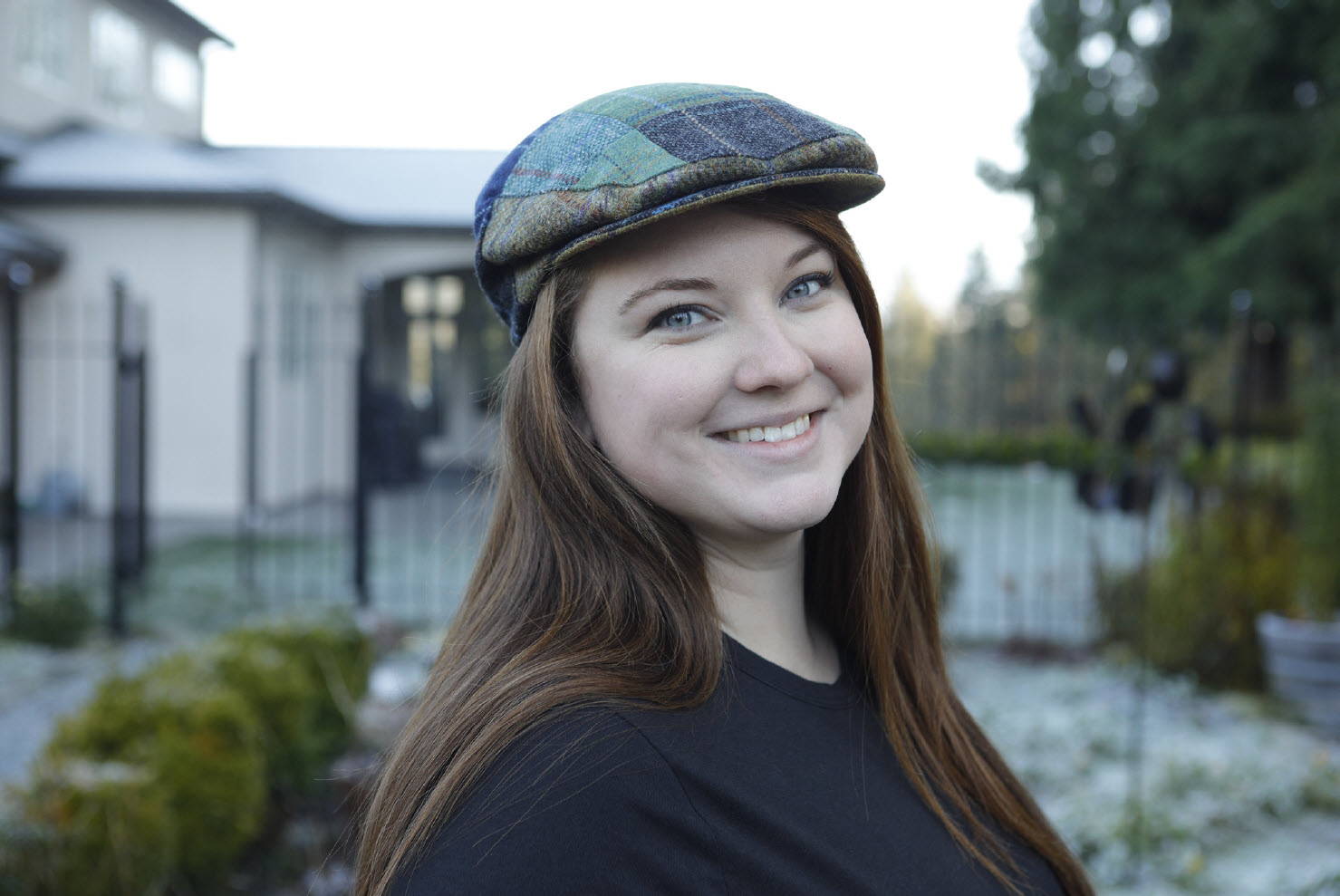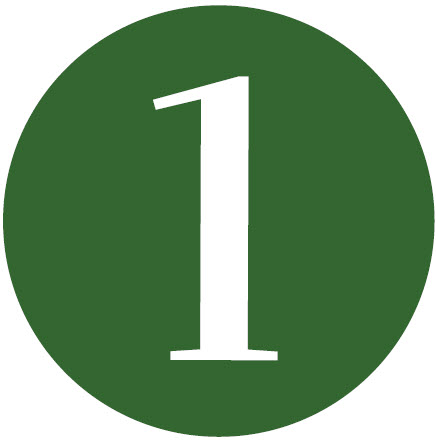 Everything we carry is crafted in Ireland. We are committed to supporting the traditional crafts and talented Irish artisans. You won't find anything made in China here. There is a real difference!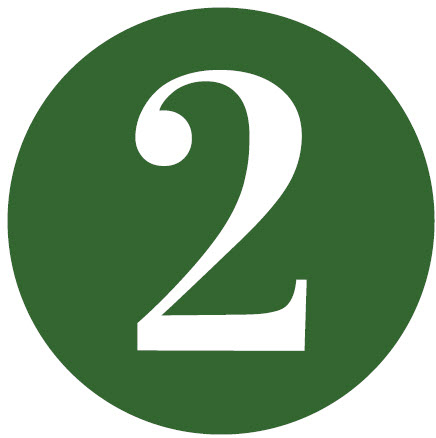 We are a small, family run, Irish owned business--that's our CEO, Ward Gahan at right and his daughter, Elizabeth below. Ward originally hails from Co. Tipperary but now lives in Michigan.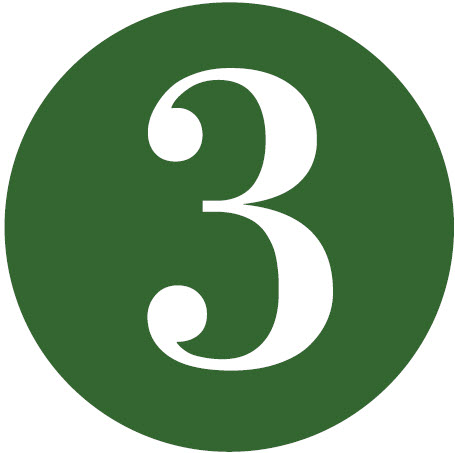 Irish Hospitality is the cornerstone of our customer experience. We offer a "Delight or Make it Right Guarantee. You'll be delighted or we'll make it right. We offer FREE shipping, FREE exchanges and FREE returns, every day!
May peace and plenty be the first to lift the latch on your door, and may happiness be guided to your home by the candle of Christmas.

May the good saints protect you and bless you today. And may trouble ignore you each step of the way. Christmas joy to you!