product
Tweed Baseball Cap for Men with 100% Natural Irish Tweed and Foldable Ear Flap - Cold Weather Baseball Cap - Functional and Classy Look - Stylish and Warm
Quick Overview
AUTHENTIC IRISH: Artfully woven tweed crafted by our maker-partner in Co. Tipperary, Ireland.
QUALITY IRISH MATERIALS: Irish wool is woven to make this high-quality winter baseball cap for men
TIMELESS DESIGN: Wool is added to the traditional winter baseball cap to create a dressy winter hat for men
SIZING FOR BEST FIT: Measure your head from the widest point for the most accurate sizing. Refer to size graphic
CUSTOMER EXPERIENCE: We want you to love your winter baseball cap. If you don't, we'll make it right
Customer Martin loves his wool baseball cap. He calls this tweed baseball cap for men "Stylish and sporty." We'd call this men's wool hat with ear flaps stylish, sporty and smart! It's a perfect cool weather men's hat with ear flaps. This unique baseball cap for men is made of Irish wool, woven into a distinctive tweed that makes this tweed cap a dressy winter hat for men. The ear flap cap has the design of the traditional baseball cap but the tweed makes it stylish. The ear flaps, which tuck under the cap and are easily stored inside when they aren't needed, make this wool cap smart. You're prepared for all types of weather. It's like a cap with built-in ear muffs! The cozy lining keeps the ears and the back of your neck warm when the weather gets chilly or rainy. It's an attractive wool baseball cap made by our maker-partner in Co. Tipperary, Ireland. We're proud to offer this tweed baseball cap for our customers looking to step up their style with a cap that can be both dressy and casual. You can't beat Irish wool tweed for warmth in the winter. It's not too heavy but it will keep you warm. And us Irish folk know a thing or two about the need for caps that keep out the elements!
Customer Reviews
Write a Review
Ask a Question
Filter Reviews:
husband
ear flaps
quality
Irish
ears
weather
gift
size
Everything
design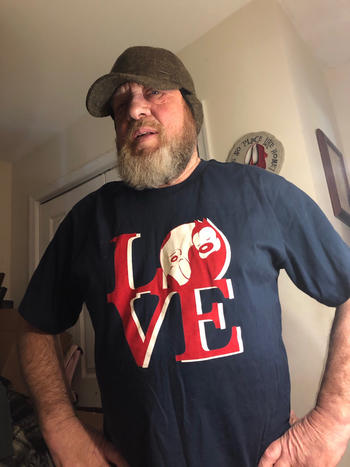 03/10/2021
Nice hat
Hubby really likes it, especially the flaps. Only problem is that it gets blown off easilt.
Diane H.

United States
11/12/2021
Good for dog walking
I love the high quality and thickness of the hat.
Anonymous

United States
11/03/2021
Nice cap
I enjoy this cap for the versatility. It fits nicely with the ear flaps tucked or not.
Donald W.

United States
10/19/2021
Wonderfully made; true to size
I bought this unique, wool cap for my husband and he loves it! It's beautifully made, warm and will last for years!
Patti M.

United States
08/29/2021
Great hat!
High quality stitching and material. A great fit. Bought it specifically for an upcoming trip to Iceland and I'm confident it'll be great for that as well as our upstate New York winters.
Edward W.

United States
More from this collection