product
Patchwork Flat Cap 100% Irish Wool - Each Cap Has Its Own Unique Tweed Patches
Quick Overview
AUTHENTIC IRISH CAP - If you wanted to purchase a classic Irish flat cap, you're in luck with our Biddy Murphy Irish tweed cap. Made in the heart of Co. Tipperary from weaving and spinning experts who have been crafting premium wool caps for more than 125 years, the quality and attention to detail with this old-school design is unmatched. One of our delighted customers told us this cap made his Irish heritage tangible. Now, that is authentically Irish.
100% IRISH MADE MATERIALS - We offer authentic Irish goods and gifts to our customers which is why our caps are made from 100% Irish wool. Our customers rave how soft this Irish tweed cap feels on their heads, some with more hair than others, and how warm the lightweight wool is, even in the harshest of winters. Experience comfort inside and out with this cap's natural wool and the plush smooth lining. Each cap will be different than pictured with its own selection of beautiful tweeds!
CLASSIC STYLE & DESIGN - With the unique patchwork design, woven using various traditional tweed patches, no two caps are the same. Adding to the cap's unique design, the vintage flat cap style with its traditional brim, and single seam offers a wider fit extending just over the ears, and sits slightly lower on the head. Your style will impress friends and family as this patchwork cap adds some panache to a more relaxed look or tops off a more formal attire.
THE BIDDY MURPHY EXPERIENCE - There is something familiar when you experience Biddy Murphy, you are among lifelong friends. It is our passion to share authentic Irish goods, gifts and experiences with you, which is why we are proud to our maker-partner. They are true artisans who continue the age-old methods that began in 189 and continue today. We want you to be delighted with your Irish flat cap that has been crafted to be part of your legacy. This is how we do business.
SIZED-RIGHT - Our Biddy Murphy Irish flat caps are available in traditional hat sizes. We suggest measuring your head from the widest point of your head for the most accurate sizing. Small (6-7/8) = 21 3/4" - 22 3/8", Medium (7-1/8) = 22 3/8" - 23 1/8", Large (7-3/8) = 23 1/8" - 23 7/8", XL (7-5/8) = 23 7/8" - 24 3/4", or XXL (7-7/8) = 24 3/4" - 25 1/2.
Get your one of a kind cap - literally, no two are the same! The Biddy Murphy Irish Patchwork Cap is made with 100% Irish wool, piecing together random tweed patches making use of every piece of fabric so there is no waste. This old-school design boasts a quality finish with its brim and single seam that sits slightly lower on the head, just over the ears. This cap's plush lining makes it even more comfortable and warm. This cap wears well, is durable, and is something you will enjoy for years. Known for its versatile style, the cap looks just as smart with a pair of jeans and blazer as it does with a suit and tie. Because of the variations in colorways, it will stylishly match any outfit. The Irish wool is lightweight and breathable so you can wear your Irish flat cap throughout all seasons. Discover your unique style when you don this Irish Tweed cap and be delighted by the distinguished image staring confidently back at you in the mirror.
*Because the caps are made with random tweed patches, we cannot guarantee that your cap will be a specific color. We can guarantee that you will be the only one with this cap because they are truly unique!

Crafted by our maker-partner in County Tipperary, Ireland,  they have long-established roots, known to be one of the few remaining traditional textile weavers and manufacturers in Ireland. Family-owned and operated from Ward's native Co. Tipperary, Hanly has special meaning at Biddy Murphy because it reminds us of home. What started in 1893 remains true today as Hanly still operates from their gorgeous mill close to the banks of the River Shannon, near picturesque Dromineer on Lough Derg. Our friend, Brian Hanly, is the third generation to carry on the family's tradition of quality woven textiles.



Customer Reviews
Write a Review
Ask a Question
Filter Reviews:
quality
compliments
Biddy Murphy
colors
size
flat cap
gift
Everything
Irish
workmanship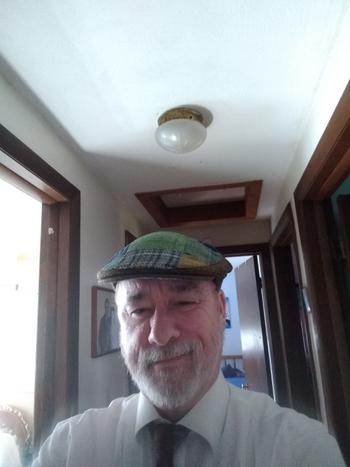 10/17/2021
Unlike any other!
I love them. Yes them! I have bought three so far. Great gifts. Each one has it's own look. Great for guy's or gal's. I need four more for Christmas. Thanks Buddy, Regan Clancy.
Regan C.

United States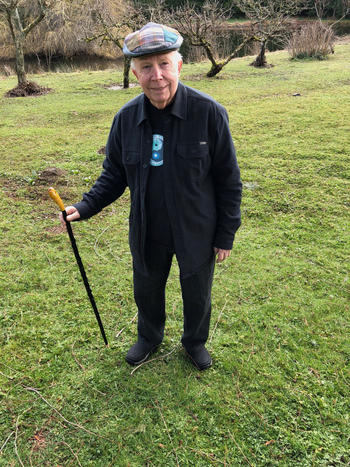 03/21/2021
Patchwork Cap
This hat fits very well. Construction is very pleasing, the patterns of the patches go well together and what I appreciate, the cap doesn't leave an indentation across one's forehead as do several other caps I have. I was proud to wear it during St. Patrick's Day and carried my Biddy Murphy Shillelagh along with it. Makes a great combination.
Ed S.

United States
06/11/2020
My new hat!!!
Easy to order and quickly shipped!!! I LOVE my new hat!!! Fits perfectly and fits true to size!!! Snazzy looking and very comfortable...does the one thing I didn't think a hat could do - makes me look good!!! And distinguished!!! Thanks Biddy Murphy for the great hat!!!
Thom H.

United States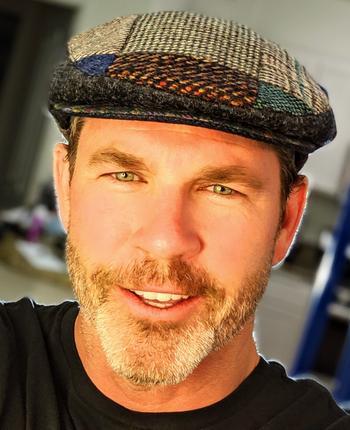 04/25/2020
Terrific
Love my new Cap. I took a picture and put it on my Instagram and people told me it looked fantastic. Bwent37@instagram.com
Brendan W.

United States
02/18/2023
Perfect
These caps will last a lifetime. Get compliments everyday.
Ed W.

United States
More from this collection