product
Irish Ear Flap Cap Three Seam with Tuck-Away Flaps Slim Fit 100% Wool Irish Made by Our Maker-Partner in Co. Tipperary
Quick Overview
AUTHENTIC IRISH CAP: You can wear this ear flap cap with pride knowing that is made by our maker-partner, who never compromise on quality. Woven in Co. Tipperary, Ireland
MADE WITH IRISH MATERIALS: This tweed cap is made using 100% Irish wool. The natural fibers of the wool are soft and not too thick, yet breathable and warm as it covers your head, neck and ears
TIMELESS STYLE AND DESIGN: The ear flap cap is similar to the traditional hat but adds flaps that cover the ear or can be easily tucked inside the cap. Covers ears and neck when the flaps are down
BIDDY MURPHY EXPERIENCE: Ward Gahan, our CEO, personally selects our suppliers so we can share the joy of Ireland well beyond the confines of the Emerald Isle, sourcing only authentic Irish goods
SIZING FOR BEST FIT: Refer to our sizing chart image. For the most accurate sizing measure from the widest point of your head just above the ears or eyebrows.
Customer Jim tells us it's "So simple to deploy the flaps on breezy, wintery mornings. Once flipped up no one knows they're there." This men's ear flap cap is versatile. It's like a cap with built-in ear muffs! The tuck-away ear flaps can be worn to protect your ears and the back of your neck in the cold weather, or easily tucked inside the tweed cap on a warmer day. This style has a traditional sewn brim flush with the ear flap cap. The three seams offers a smooth and sleek fit, sitting just above the ears. Stylish either way it is worn. And when you purchase from Biddy Murphy you are supporting a small business that is devoted to promoting authentic Irish goods and the maker partners who work hard to keep the authenticity of Irish goods thriving. We're inspired to share the joy of authentic Irish goods, gifts and experiences. We are also committed to making Irish hospitality the way we do business. You'll be delighted or we'll make it right. We want to be your go-to for all things Irish!
Customer Reviews
Write a Review
Ask a Question
Filter Reviews:
quality
ear flaps
size
husband
ears
flat cap
weather
Biddy Murphy
gift
customer service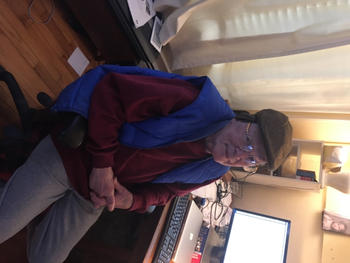 12/21/2020
Irish Ear Flap Cap
When my husband and I travelled in Ireland (first time for both of us) two years ago he bought himself a beautiful woolen cap. Which he loves and wears all the time. What was missing in the New England weather though was an ear covering. It took me a while to find a store which carried it, and that was Biddy Murphy. Gave it to my husband for his birthday in December and he totally loves it! He hadn't quite expected this kind of present... The flaps cover the ears and neck well and can be tucked under easily without being noticeable. Got it in medium which fits his medium-sized head perfectly. Thank you!
Ilse P.

United States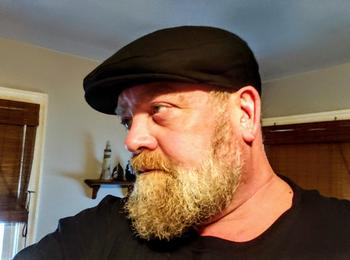 01/29/2020
Incredible.
I absolutely love this cap. Shipping was fast. Amazing quality. Excellent materials. I'll definitely be purchasing more products from this wonderful company.
bigdaddyrubbish

United States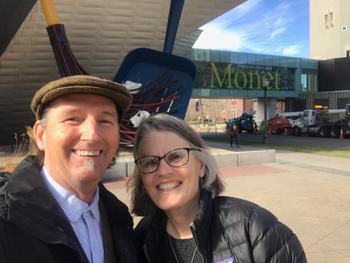 01/12/2020
Really like these caps
Second one in this style. So simple to deploy the flaps on breezy wintry mornings when walking our dogs. Once flipped back up, no one knows they're there! Classic look, impeccable.
Jim B.

United States
01/17/2023
My dad loved it!
This was a gift for my dad. He absolutely loves it, and said the quality is superb! The ear flaps are great and combined with the wool, keeps his head warm in the Idaho winters! Highly recommend!
05/02/2022
Wonderful Hat but
Great materials and I'm gonna like those ear flaps during the next Minnesota winter. But the hat just doesn't seem to fit quite right. The large was just a touch too large and the medium just a touch too small. This is not the only cap for which I have run into this issue.
David A.

United States
More from this collection