Claddagh Vase Irish Gift 5 3/4" Tall Small Vase Posy Vase Crafted in Co. Waterford, Ireland by our Maker-Partner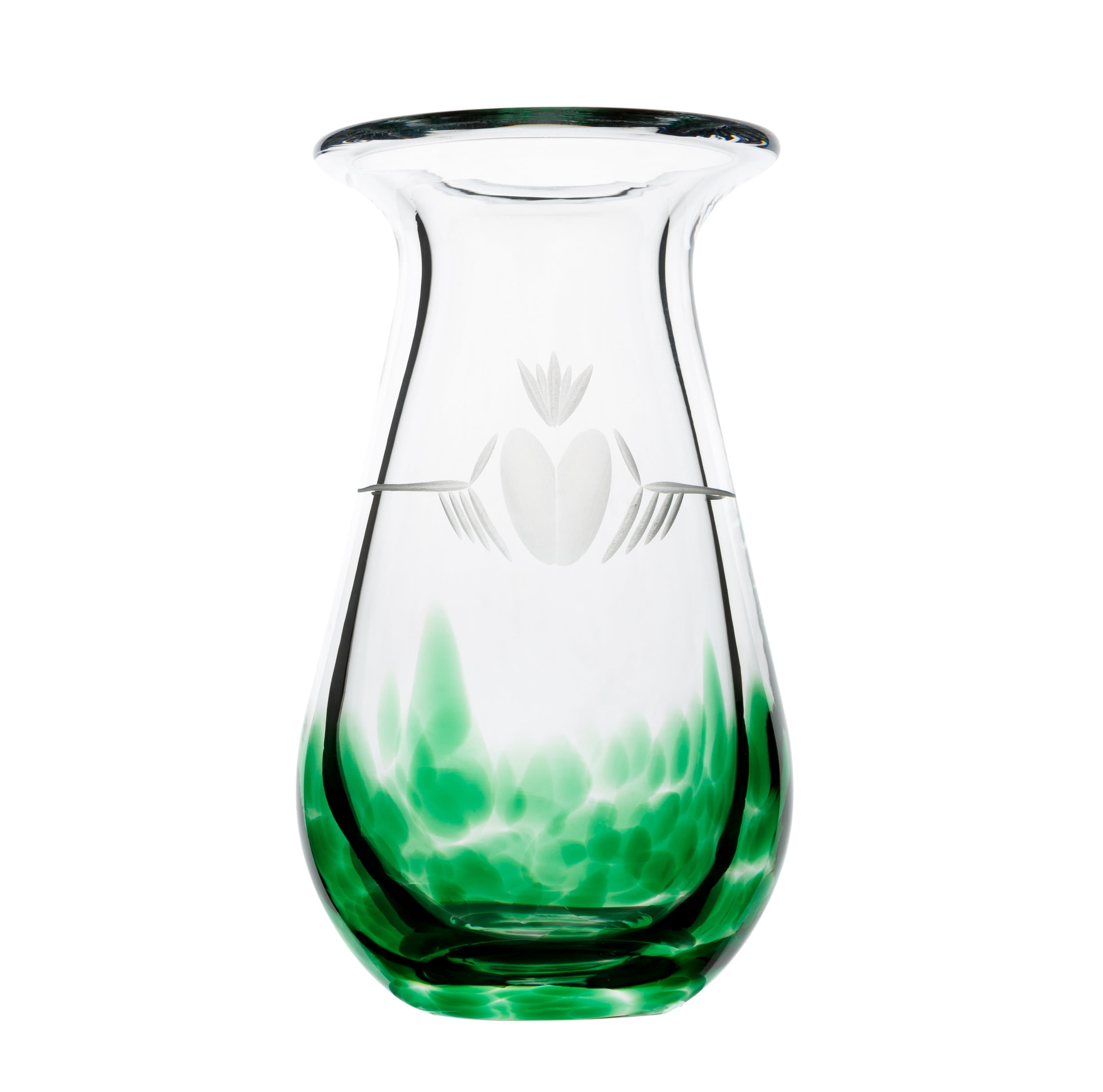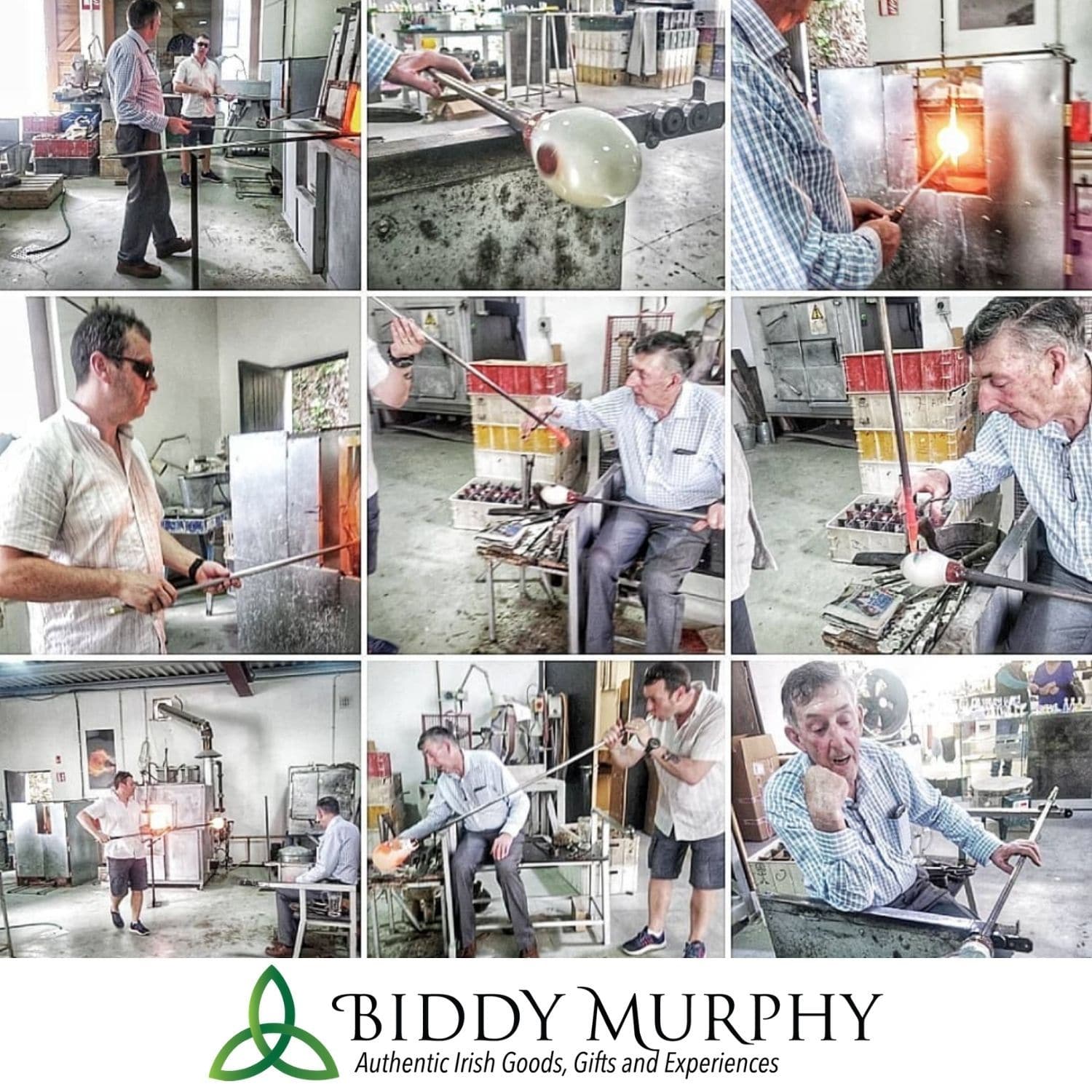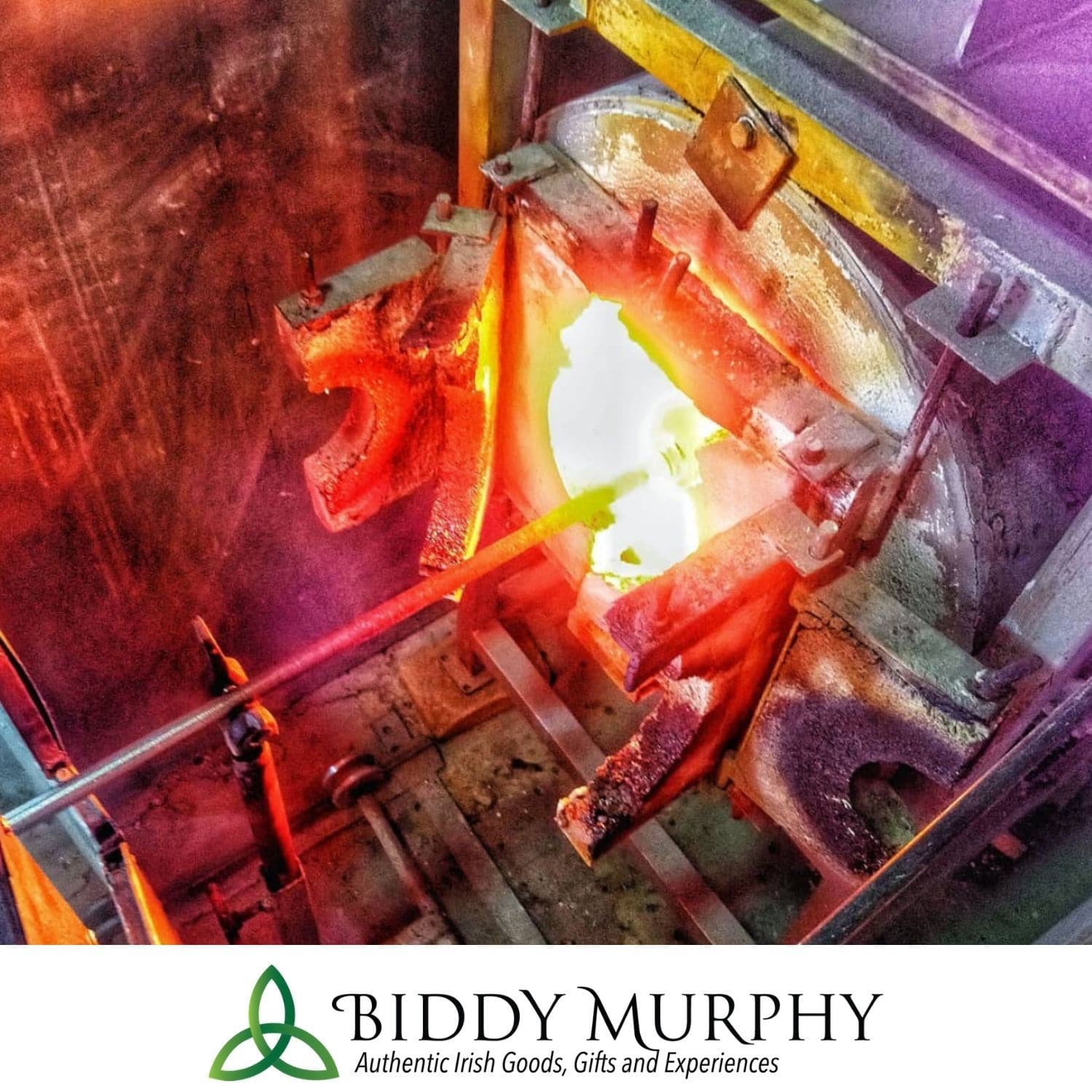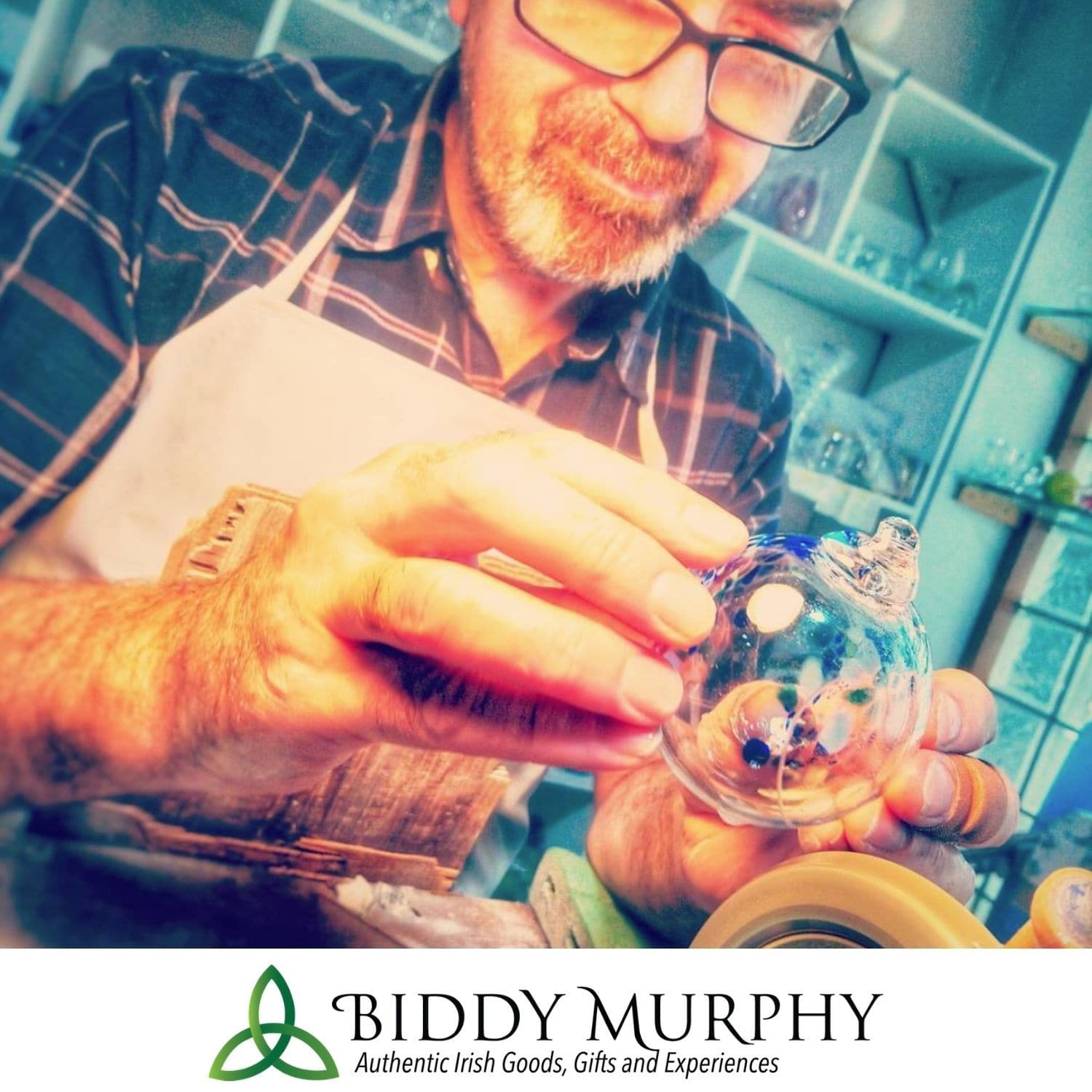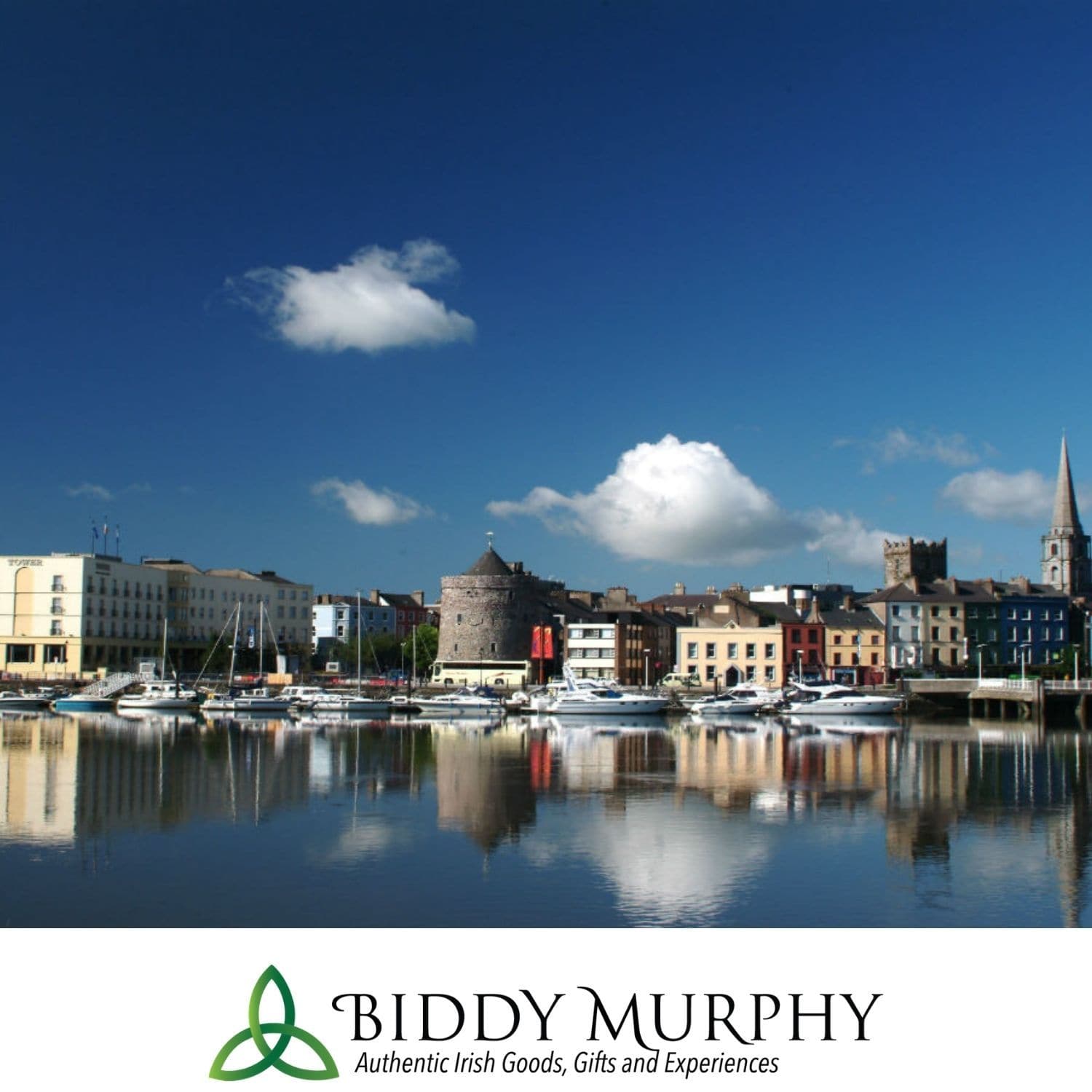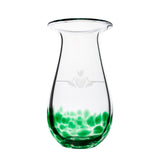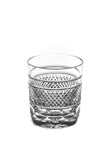 AUTHENTIC IRISH: Crafted in Co. Waterford by artisans who were inspired to keep the craft alive after the Waterford Crystal company left
IRISH QUALITY: Using centuries old techniques, this Claddagh Vase is beautifully designed and handcrafted
TIMELESS DESIGN: The use of green color and etched with a Claddagh, this Irish vase measures 5 3/4" tall
PERFECT GIFT: Irish gifts are always welcomed by the Irish and others. This Claddagh vase represents friendship, love and loyalty
IRISH HOSPITALITY: Biddy Murphy is inspired to share the joy of Ireland by partnering with unique Irish craftsmen
For decades, people all over the world clamored for Waterford Crystal, that is until they found out that it was no longer made in Waterford, Ireland. They were committed to keeping the centuries old traditions of glass blowing alive in their unique products like this Claddagh vase. Measuring 5 3/4" tall, with its touch of green that reflects the backdrop from where it is handcrafted, along with its Claddagh symbol etched into the glass, this unique Irish vase is a true work of art. The Claddagh draws upon the age old story of a man's devotion to the woman he loved. The Claddagh vase represents friendship, love and loyalty, making it the ideal Irish anniversary gift, wedding gift or the perfect gift for any occasion. It is literally made with a breath of fresh air! Beautifully designed and handcrafted in Waterford City, Ireland, we are proud to bring you the artful posy vase by our maker-partner. And when you purchase from Biddy Murphy, you can take pride in knowing you are supporting a small Irish American family business dedicated to sharing the joy of Ireland through authentic Irish goods, gifts and experiences.
AUTHENTIC IRISH: Crafted in Co. Waterford by artisans who were inspired to keep the craft alive after the Waterford Crystal company left
IRISH QUALITY: Using centuries old techniques, this Claddagh Vase is beautifully designed and handcrafted
TIMELESS DESIGN: The use of green color and etched with a Claddagh, this Irish vase measures 5 3/4" tall
PERFECT GIFT: Irish gifts are always welcomed by the Irish and others. This Claddagh vase represents friendship, love and loyalty
IRISH HOSPITALITY: Biddy Murphy is inspired to share the joy of Ireland by partnering with unique Irish craftsmen
Customer Reviews
Write a Review
Ask a Question
06/04/2021
Lovely gift
My wife and I have been to the Waterford factory, and she loved this Mother's Day gift. I loved it because potentially some of my kinfolk were involved in making it.
Kevin D.

United States
05/24/2021
A wonderful gift
My wife was enthralled
Anonymous

United States
03/21/2021
Beautiful Vase!
Love my vase and it arrived quickly! ❤️☘️
Kerry M.

United States
More from this collection