Irish Wedding Irish Blessing Framed Wall Decor Made in Ireland May the Wind Be At Your Back Unique Gift Crafted by Our Maker-Partner in Co. Meath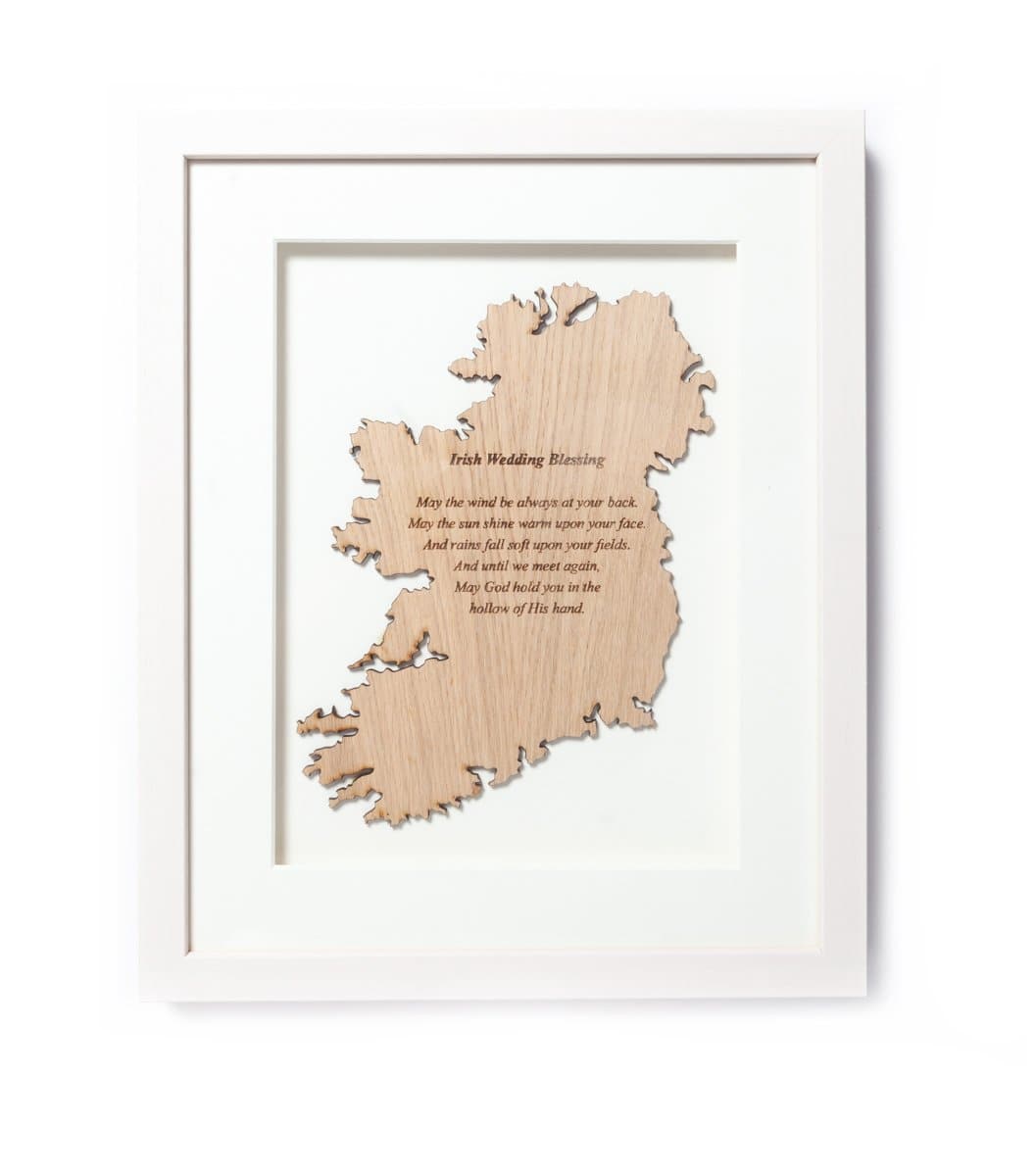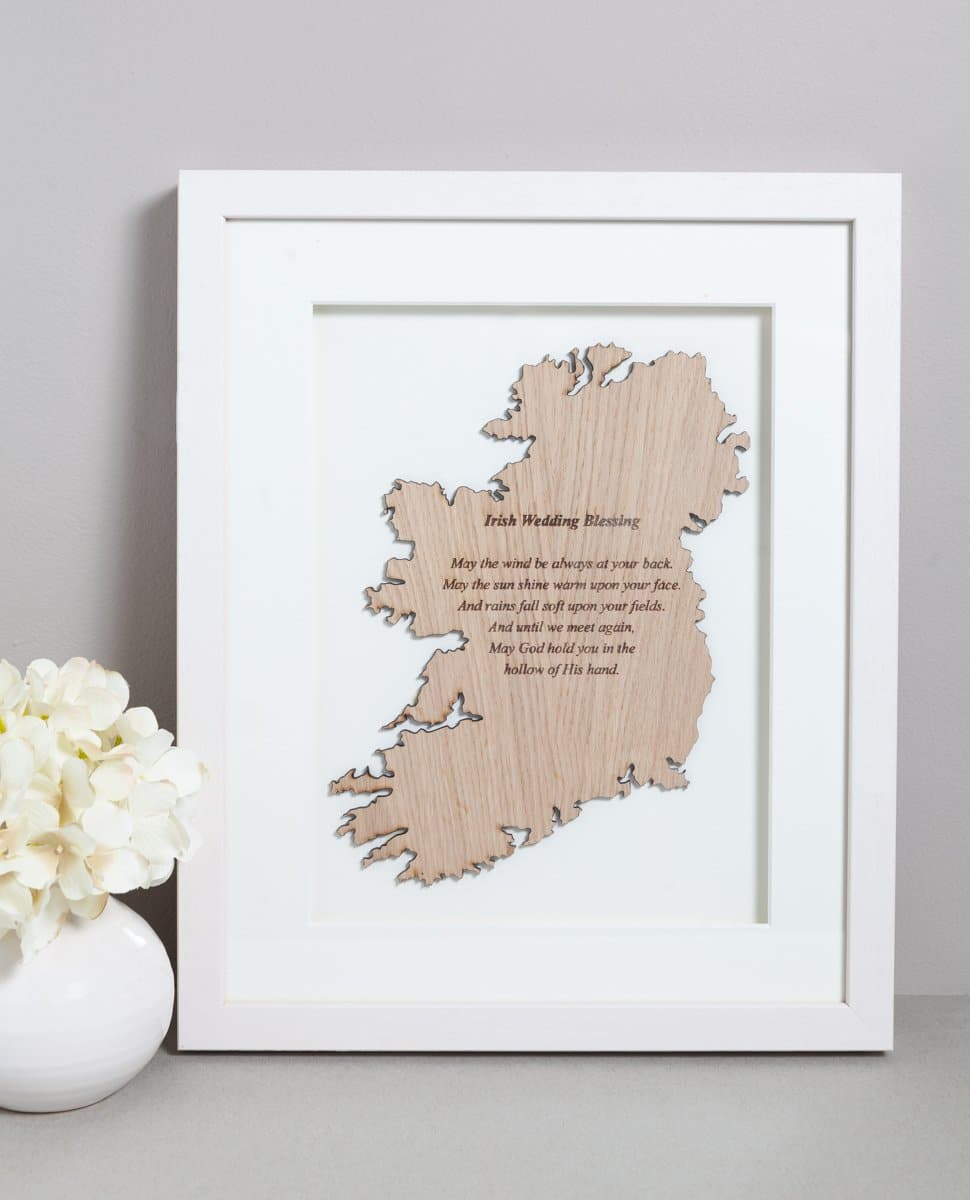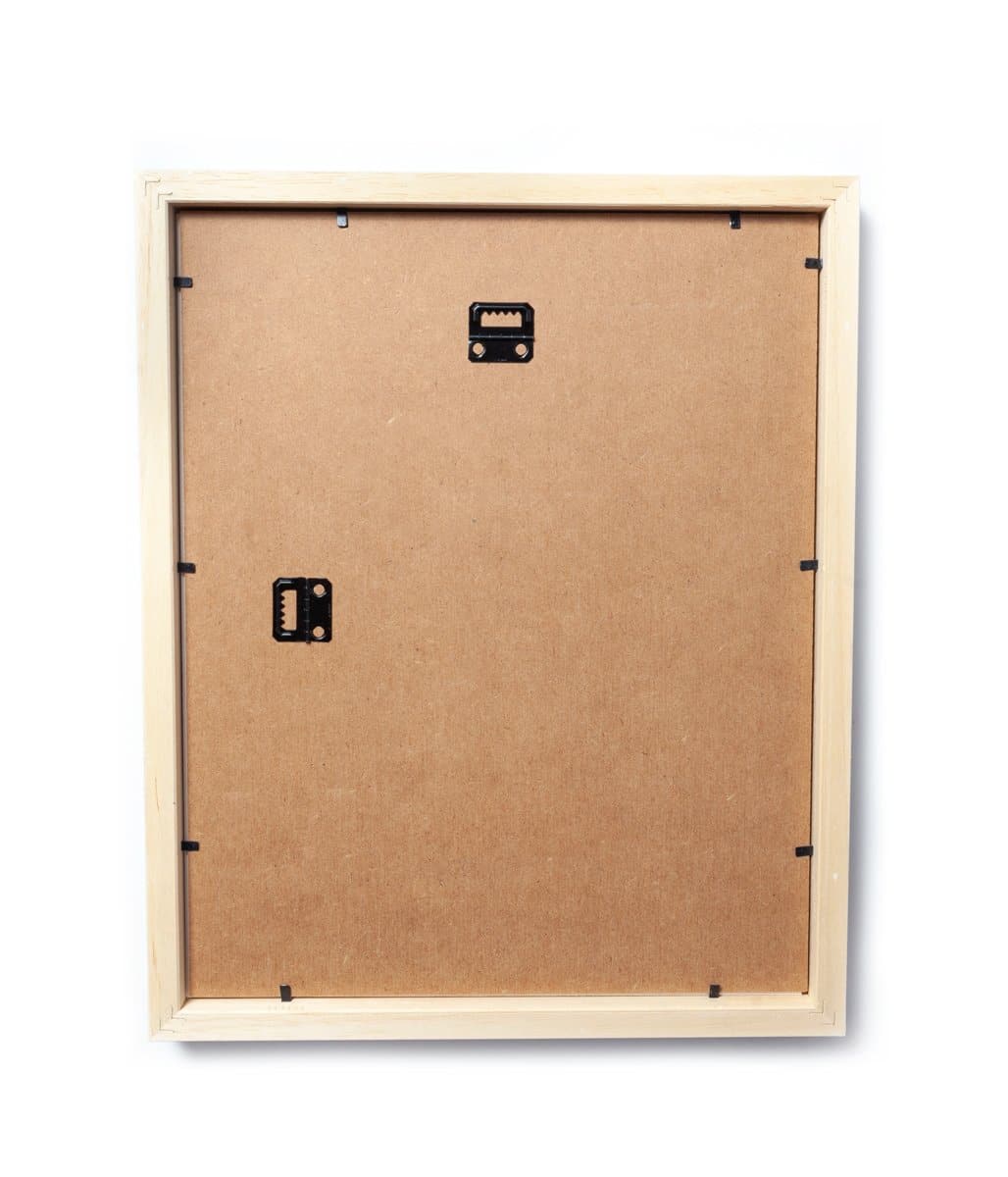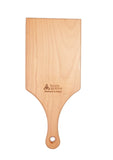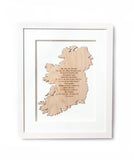 AUTHENTIC IRISH: Made in Co. Meath, Ireland this Irish wedding wall decor will be cherished for years
QUALITY IRISH MATERIALS: This Irish wall decor is crafted on eco-friendly Irish timber off-cuts that would have otherwise been wasted
UNIQUE DESIGN: Measuring approximately 12" x 15" high 1 1/4" deep, this large framed Irish toast is a unique way to salute the special couple
THE PERFECT GIFT: This "May the wind be at your back" wall hanging is a unique gift that will be cherished
BIDDY MURPHY EXPERIENCE: We're real Irish people committed to promoting and preserving traditional Irish crafts
Customer Caroline gave this framed, matted Irish wedding plaque 5 stars, saying she bought it for a gift and reported that "it was better than I thought." The Irish wedding blessing reads "May the wind be always at your back. May the sun shine warm upon your face and rains fall soft upon your fields. And until we meet again, may God hold you in the hollow of His hand." This Irish wedding blessing wall hanging would make a great gift for the one who enjoys Irish traditions and culture. It's a truly unique gift. The white matte along with the white frame allows this Irish wedding plaque to fit in with any color scheme. It measures 12"wide x 15" high 1 1/4" deep and can be mounted on the wall using the simple clip on the back. This piece is crafted by our maker-partner in Co. Meath, who is as invested in the craft of woodworking as they are committed to sustainability. And when you purchase from Biddy Murphy, you'll be delighted or we'll make it right. We've made Irish hospitality the foundation of our small business that has served customers since 2004.
AUTHENTIC IRISH: Made in Co. Meath, Ireland this Irish wedding wall decor will be cherished for years
QUALITY IRISH MATERIALS: This Irish wall decor is crafted on eco-friendly Irish timber off-cuts that would have otherwise been wasted
UNIQUE DESIGN: Measuring approximately 12" x 15" high 1 1/4" deep, this large framed Irish toast is a unique way to salute the special couple
THE PERFECT GIFT: This "May the wind be at your back" wall hanging is a unique gift that will be cherished
BIDDY MURPHY EXPERIENCE: We're real Irish people committed to promoting and preserving traditional Irish crafts
Customer Reviews
Write a Review
Ask a Question
04/16/2022
Here is a picture of your Irish Heritage
My purchase was for all my children to remind them that their Irish Ancestors on both side of their Mom's side were born in Ireland. They have an Italian last name however, Mom is 100% Irish and I wanted to have something to remind them of their heritage. When I saw the map, I said "this is the reminder".I pointed out exactly where each side came from on the Ireland Map. Love it.
More from this collection