Good Luck Toast Good Luck Saying Wall Decor Made In Ireland Irish Humor Wall Hanging Unique Gift Crafted by Our Maker-Partner in Co. Meath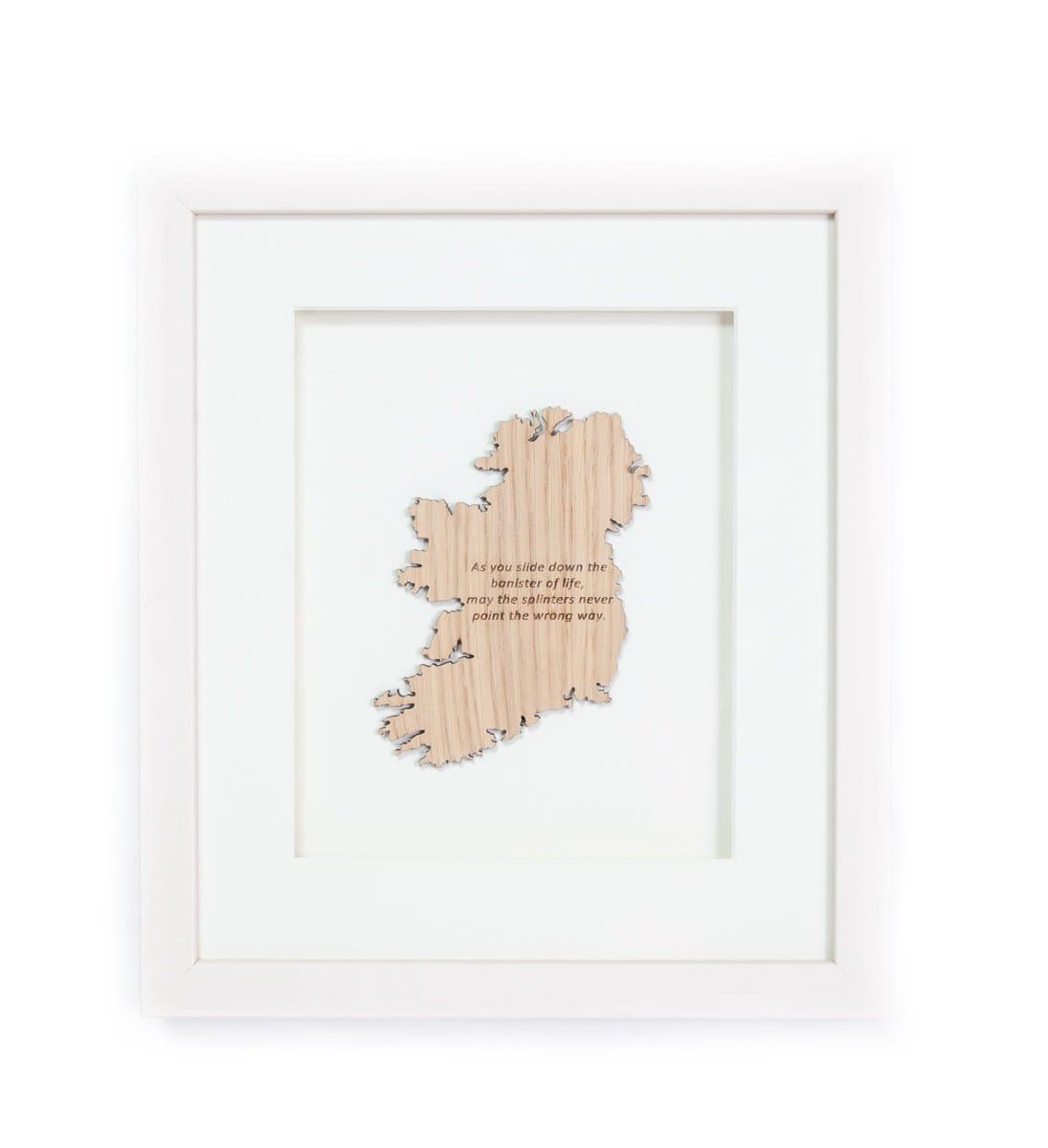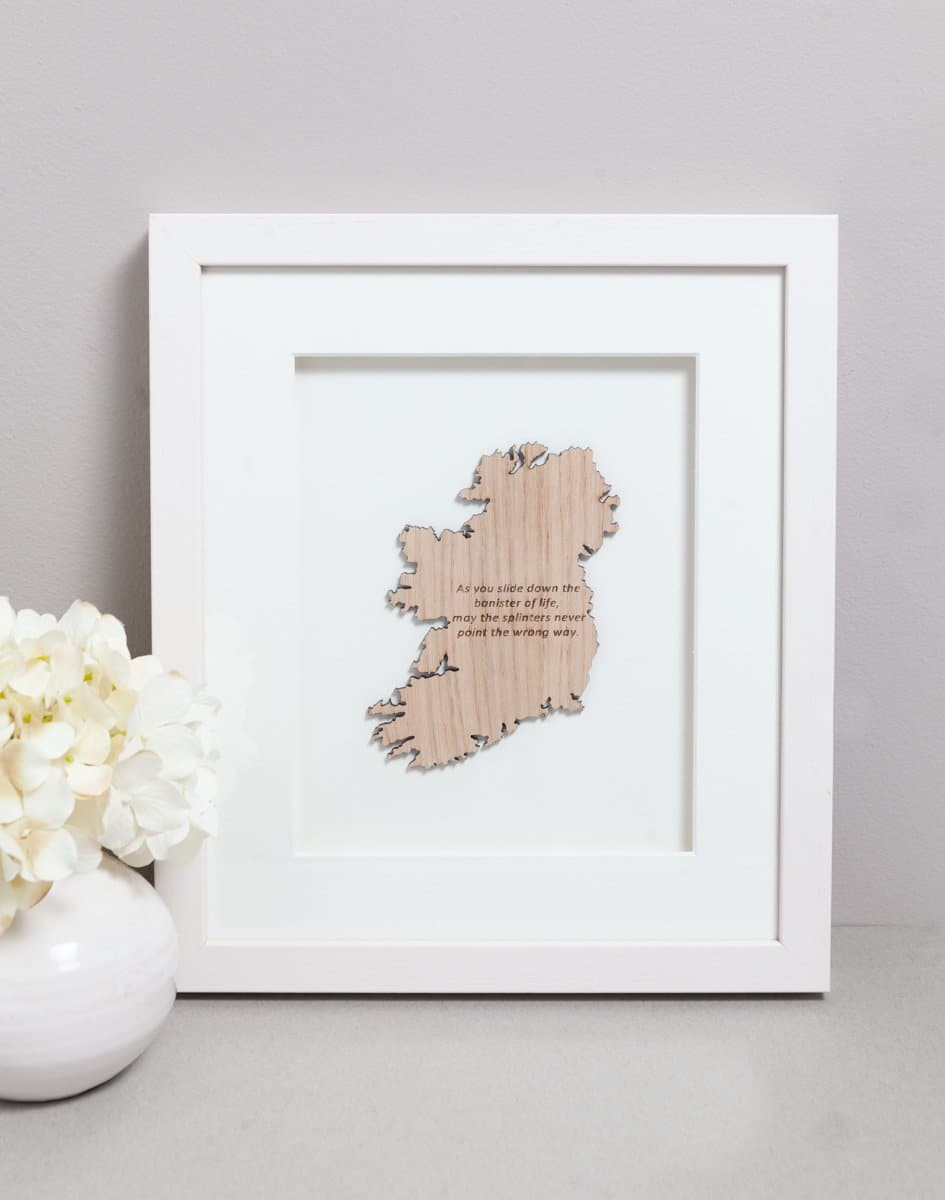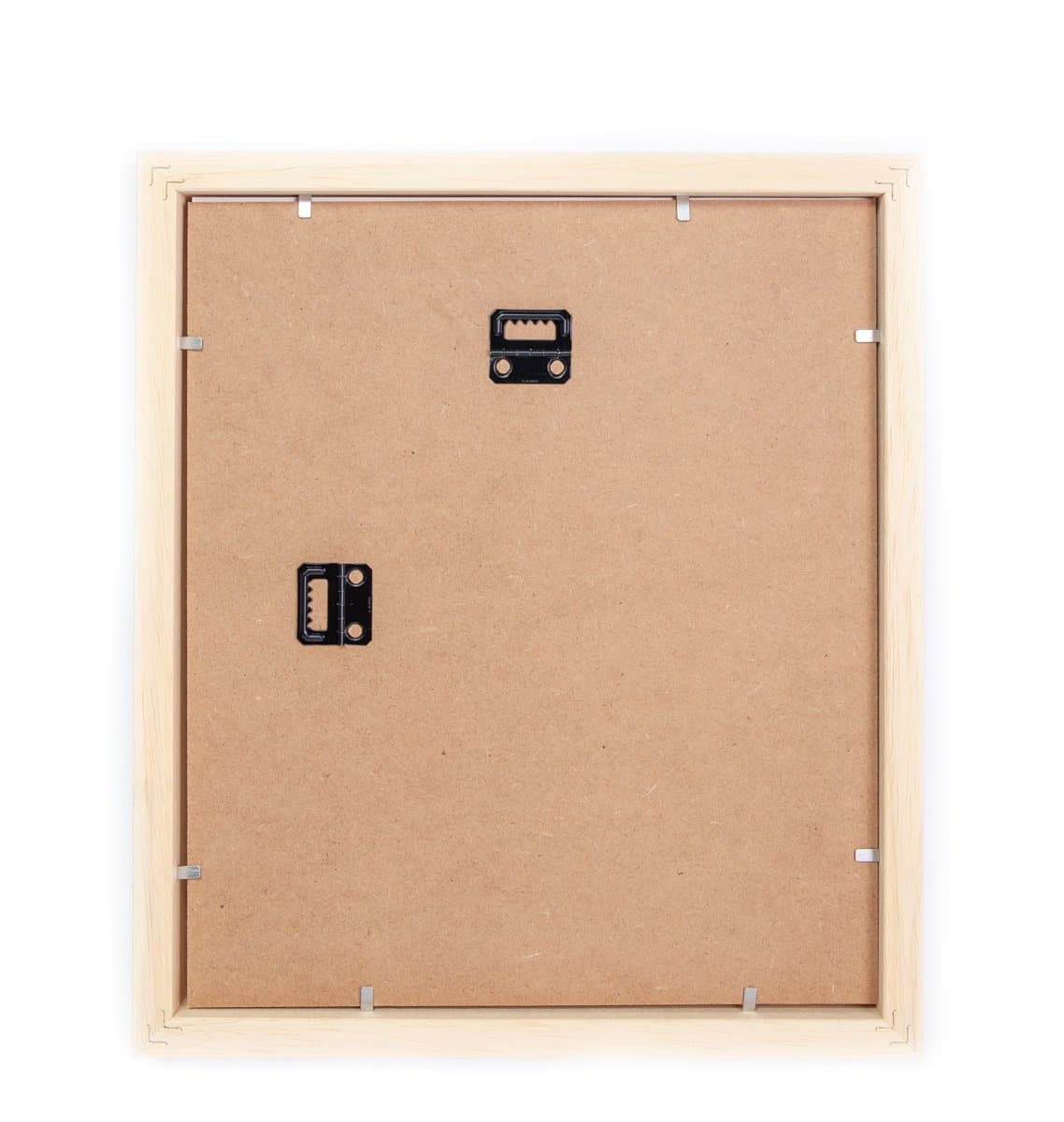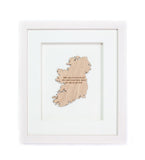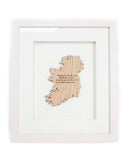 AUTHENTIC IRISH: Made in Co. Meath, Ireland this Irish Good Luck toast wall decor will bring a smile to your face
QUALITY IRISH MATERIALS: This good luck saying is etched onto eco-friendly Irish timber off-cuts that would have otherwise been wasted
UNIQUE DESIGN: Crafted as a cutout of Ireland and presented within a matted frame measuring 12-1/4H x 10-3/4W x 1-1/4 D
THE PERFECT GIFT: Looking to commemorate a special event? This Irish good luck toast is the gift they'll love to receive
BIDDY MURPHY EXPERIENCE: We're proud to promote authentic goods made by artisans in Ireland preserving traditional crafts
Do you have that "tell it like it is" friend or family member? You know the one that doesn't sugar-coat anything? This good luck toast would be perfect for them. It's with 5 stars and makes the reader smile every time they glance at it. The good luck saying states "As you slide down the banister of life may the splinters never point the wrong way." This decorative Irish wall plaque would make a great addition to your home or the house of someone special. The white matte along with the white frame ensures this humorous Irish good luck toast will fit in with any color scheme. And because it fits in with any color scheme, it also makes the perfect gift! This plaque measures 12-1/4" H x 10-3/4" W x 1-1/4" deep and can be mounted on the wall using the simple clip on the back. This piece is crafted by our maker-partner in Co. Meath, who is as invested in the craft of woodworking as they are committed to sustainability. And when you purchase from Biddy Murphy, you'll be delighted or we'll make it right. No Irish luck needed!
AUTHENTIC IRISH: Made in Co. Meath, Ireland this Irish Good Luck toast wall decor will bring a smile to your face
QUALITY IRISH MATERIALS: This good luck saying is etched onto eco-friendly Irish timber off-cuts that would have otherwise been wasted
UNIQUE DESIGN: Crafted as a cutout of Ireland and presented within a matted frame measuring 12-1/4H x 10-3/4W x 1-1/4 D
THE PERFECT GIFT: Looking to commemorate a special event? This Irish good luck toast is the gift they'll love to receive
BIDDY MURPHY EXPERIENCE: We're proud to promote authentic goods made by artisans in Ireland preserving traditional crafts
Customer Reviews
Write a Review
Ask a Question
12/21/2020
Perfect gift! Arrived well packaged and protected.
Anonymous

United States
More from this collection