Irish Hats For Men Made in Ireland Tweed Flat Cap Fuller Fit 100% Irish Wool
Quick Overview
AUTHENTIC IRISH CAP: With this cap's dedication to details, and unmatched quality you'll think you bought it from a gift shop in Ireland. Crafted for comfort using the finest materials, this Irish tweed cap is made by one of Ireland's oldest weavers in Co. Tipperary, using time-honored methods passed down through generations. A customer shared that they had been searching for 72 years for the perfect Irish cap and finally found it in our Biddy Murphy cap.
100% IRISH MADE MATERIALS: We are proud to offer authentically Irish goods, gifts and experiences which is why our Irish flat caps are made with only 100% Irish wool that is surprisingly lightweight and breathable. Our Biddy Murphy Irish flat cap is as warm as it is soft for a comfortable fit from the Irish wool to the plush interior lining, warm enough for winter yet cool enough for the fall and spring. Many forget they are wearing anything at all on their noggin'. Wear an Irish favorite, made with 100% natural Irish wool.
TIMELESS STYLE AND DESIGN: A vintage look with a classic charcoal grey herringbone pattern, this Irish tweed cap features a single seam and the familiar rounded brim. You will find the fit is a little wider on your head as it sits slightly lower, with a bit more room just above the ears. The cap's body meets the brim protecting you from any glare and keeping you warm and dry. A smart hat with a fuller fit, you may be surprised by the many compliments you get, some by perfect strangers. Do yourself a favor and buy this cap.
THE BIDDY MURPHY EXPERIENCE: We are real Irish people, proud to offer you authentic Irish products. For this cap, we partnered with third-generation, family-owned weaving artisans at John Hanly & Co. who put their premium quality and centuries-old expertise into every stitch. This cap is sure to be one that you will enjoy for years. We are passionate about sharing the joy of Ireland with our customers who are really extended members of our Irish family. It is how we do business.
SIZED RIGHT: Our Biddy Murphy Irish flat caps are available in traditional hat sizes. We suggest measuring your head from the widest point of your head for the most accurate sizing. Small (6-7/8) = 22", Medium (7-1/8) = 22-3/4", Large (7-3/8) = 23-1/2", XL (7-5/8) = 24-1/4", or XXL (7-7/8) = 24.2"
The Biddy Murphy Irish Tweed Cap is made with 100% Irish wool and handwoven in Co. Tipperary. This old-school design boasts a quality finish with its single seam that sits slightly lower on the head extending just over the ears. This flat cap's plush lining makes it even more comfortable and warm. Just like you, this cap wears well, is durable and is something you will enjoy for years. Known for its versatile style, the cap looks smart with a pair of jeans and blazer as it does with a suit and tie. The traditional fit Irish wool is lightweight and breathable so you can wear your Irish flat cap throughout all seasons. Discover your unique style when you don this Irish flat cap and be delighted by the distinguished image staring confidently back at you in the mirror.
Made by John Hanly & Co. they have long-established roots, known to be one of the few remaining traditional textile weavers and manufacturers in Ireland. Family-owned and operated from Ward's native Co. Tipperary, Hanly has special meaning at Biddy Murphy because it reminds us of home. What started in 1893 remains true today as Hanly still operates from their gorgeous mill close to the banks of the River Shannon, near picturesque Dromineer on Lough Derg. Our friend, Brian Hanly, is the third-generation to carry on the family's tradition of quality woven textiles. 

Biddy Murphy was launched by Ward Gahan in 2004, who was inspired to share his joy of Ireland. He wasn't pleased with how his homeland was portrayed as he poured through mail-order catalogs selling so-called Irish goods when it was something clearly made in China. Each time he traveled to Ireland he would have requests from friends and family to bring back something which fueled his desire for authentically Irish goods. Named after Ward's mum, Bridget, aka Biddy Murphy, a true trendsetter of her day- she drove a car when most women were simply passengers, loved fashion and had a deep appreciation for the traditional methods of crafting. Ward has created an Ecommerce store for Biddy Murphy to share his and his mum's desire to share the joy of Ireland and other worldly experiences.
Customer Reviews
Write a Review
Ask a Question
Filter Reviews:
quality
company
hats
head
story
7 5/8
styling
brains
Facebook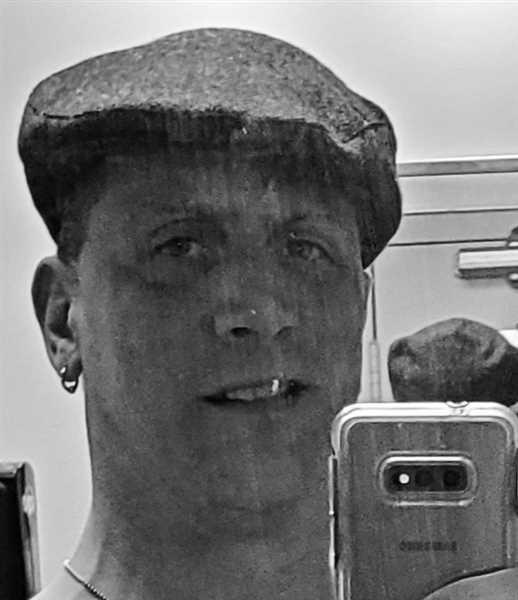 06/01/2020
Great purchase
I saw an ad on Facebook that was from a company up in Boston selling hats that look like this. Long story short I got one, later found out they aren't made there, and wanted to get something more authentic and genuine. I found that here. Styling is great, quality and fit are great. I will enjoy this hat on an almost daily basis for a very long time.
Michael P.
United States
05/04/2020
Caps
I bought two (Large and X-Large) since I wasn't sure which size I needed. The large is a bit snug and the XL dropped to my ears so I am not sure how they should fit. I am not sure how to rate the size.
Clifford P.
United States
04/10/2020
Great fit!
I have a larger than average head, must be the brains, but it is hard for me to find good fitting hats that don't look like I am wearing a billed yamaka. This hat is as advertised, low fitting, 7 5/8th, and have already gotten compliments on it and have only had it a week! Slainte!
Michael S.
United States
03/26/2020
Best stuff!
My hat's off to you for furnishing such a splendid cap!
Vincent H.
United States
02/03/2020
Flat Cap
Excellent quality as usual and fits perfect!
William C.
United States
More from this collection