Brushed Merino Wool Scarf 12" W x 72" L Men/Women Irish Made Apparel Crafted by Our Maker-Partner in Co. Tipperary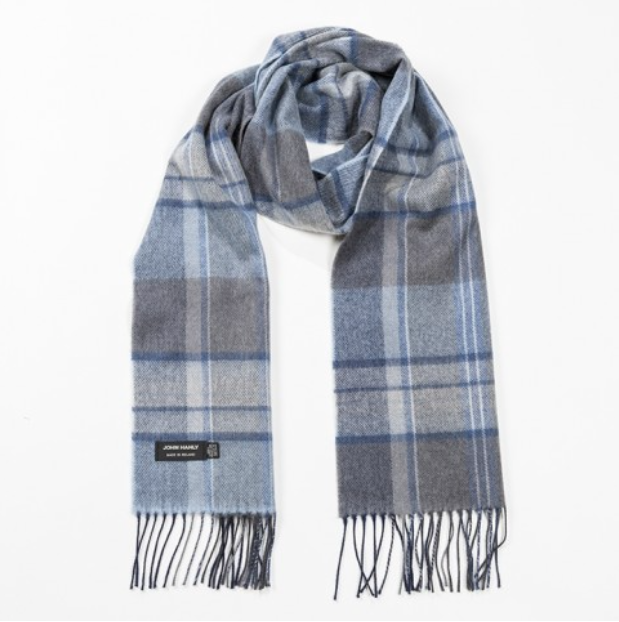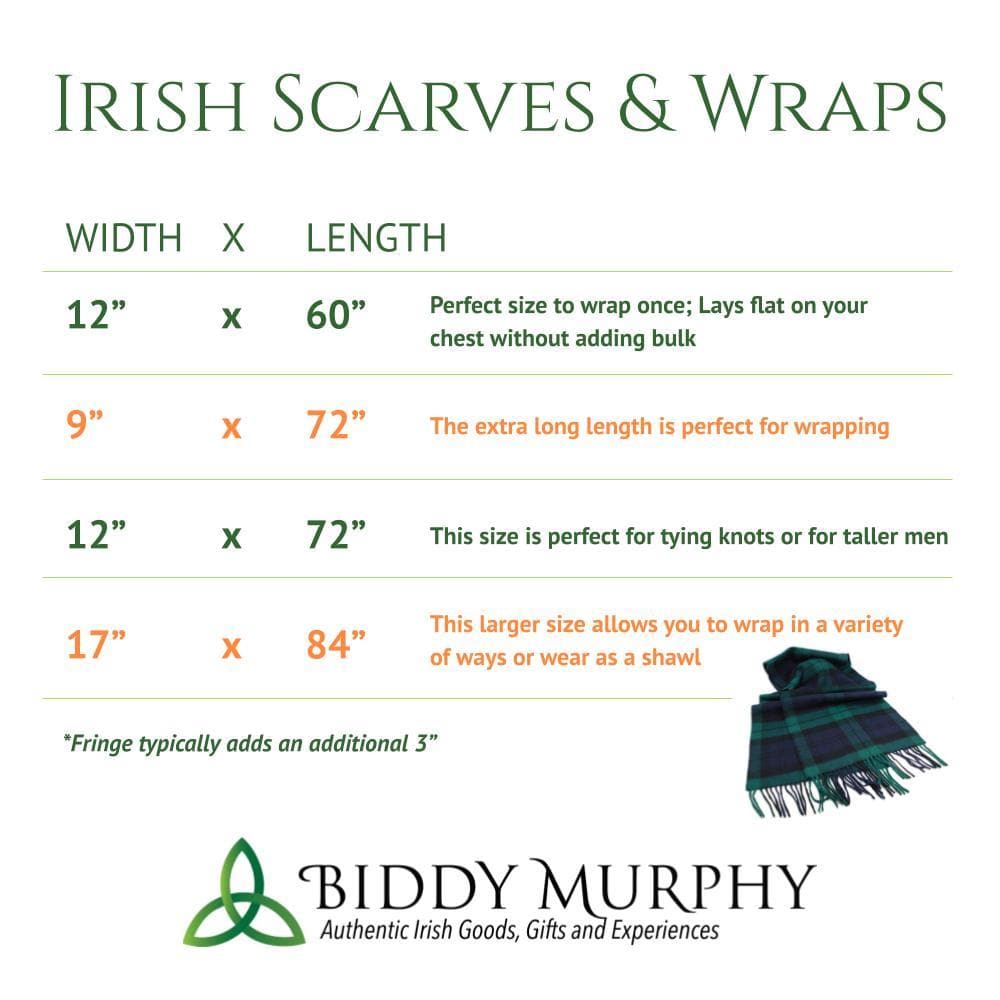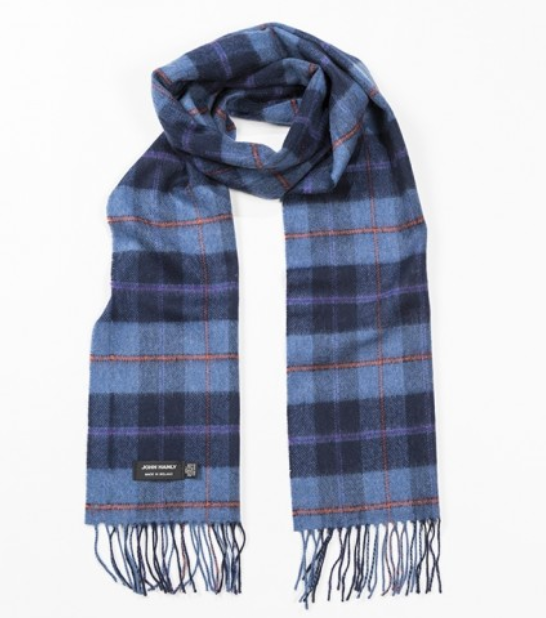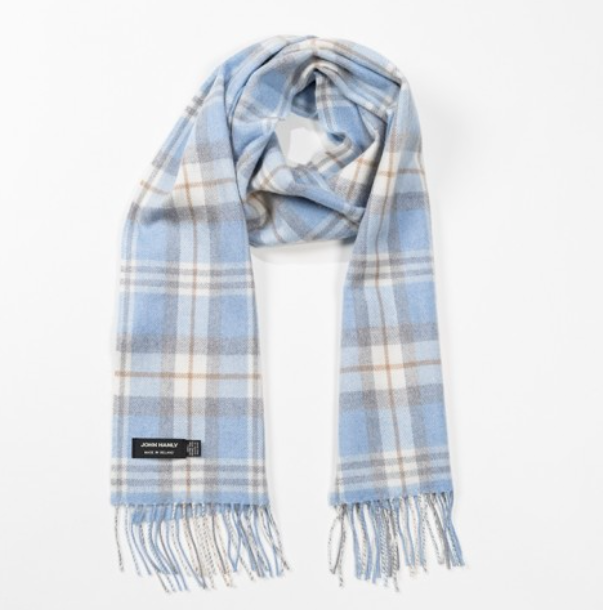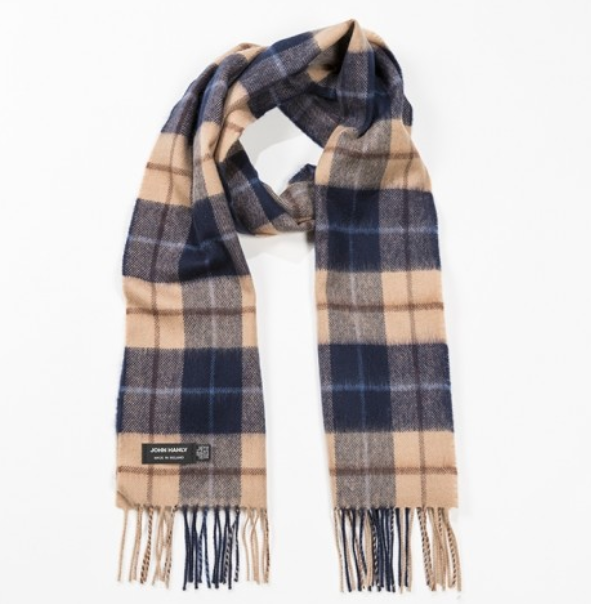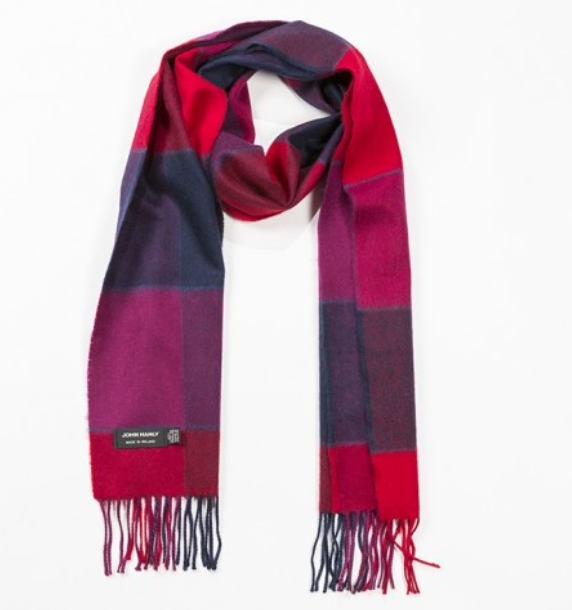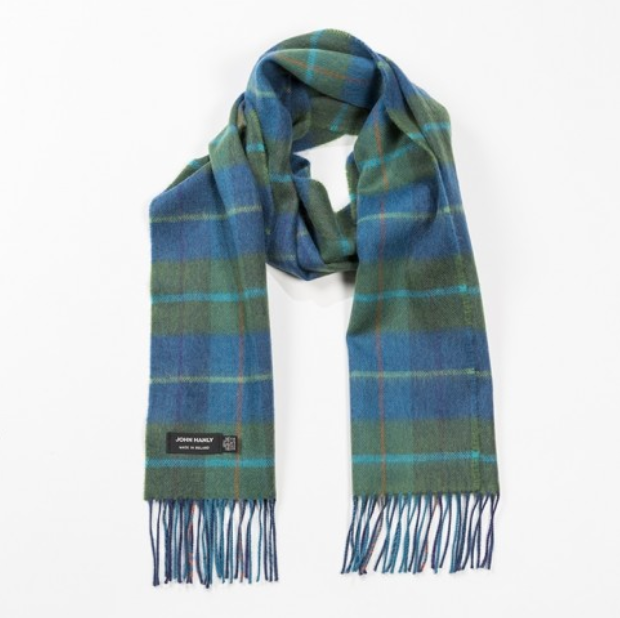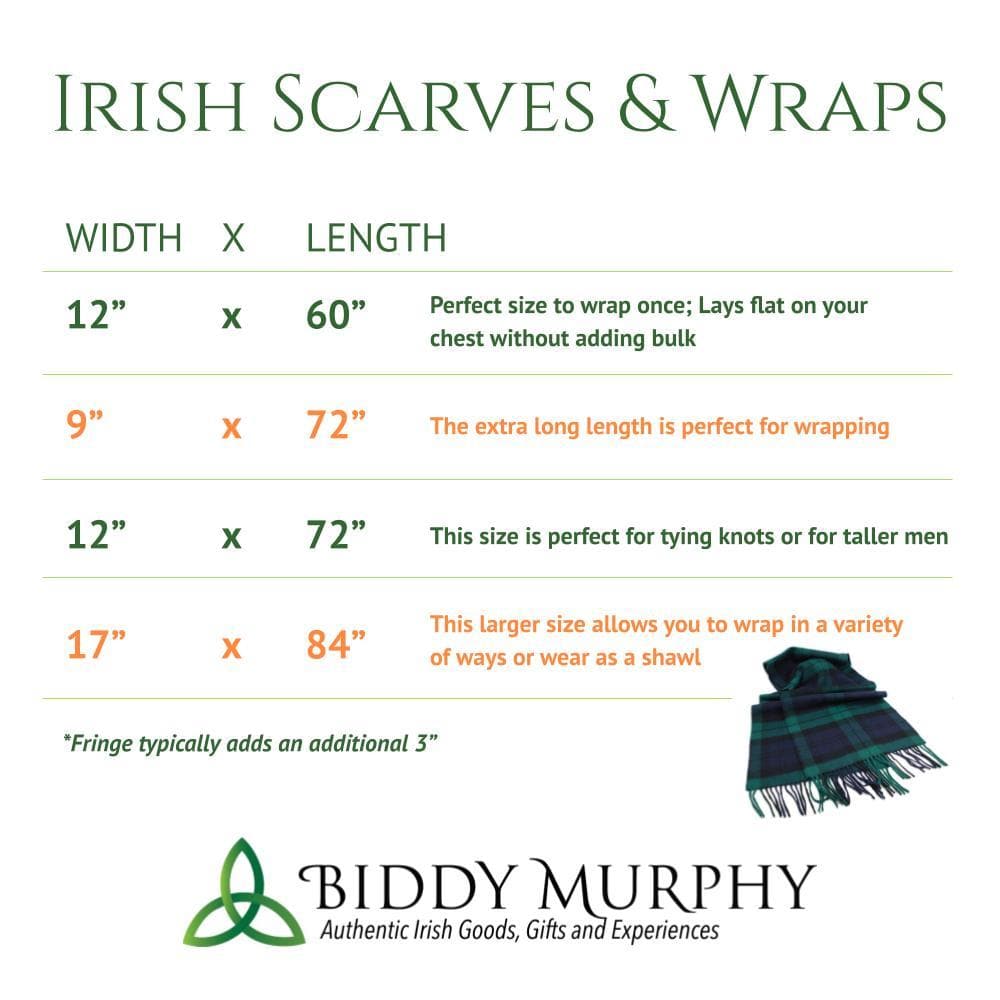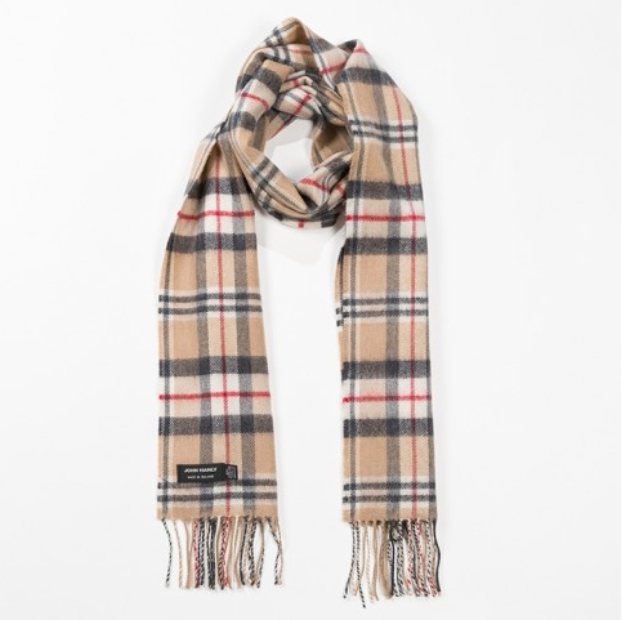 AUTHENTIC IRISH: Woven by the artisans at our maker-partner in Co. Tipperary, Ireland. They've been weaving for generations
QUALITY IRISH MATERIALS: Made of 100% brushed Merino wool, this Irish made scarf is soft and warm at an affordable price
TIMELESS STYLE: This Merino wool scarf measures 12" wide x 72" long which is the perfect length for tying knots or for taller men
THE PERFECT GIFT: When you know someone who appreciates quality but don't want to worry about sizing, an Irish wool scarf is a smart choice
IRISH HOSPITALITY: We are real Irish people committed to supporting Irish artisans who are crafting items like this Merino wool scarf
Our customer gave this Merino wool scarf 5 stars. They said it was "Beautiful and comfy. Very nice!" This Merino plaid scarf is made from 100% brushed Merino wool. It has a characteristically shiny look and extraordinary smoothness. Measuring 12" wide x 72" long with 2" of fringe, this Irish-made Merino wool scarf is the ideal size for tying knots. It is also perfect for the taller man. The colors offered in this Merino wool scarf make it a great choice for both men and women. It will be your statement scarf for sure! Brushed Merino wool is an excellent fiber to wear around your neck. The active properties of the natural Merino wool help to regulate your temperature so you won't be too hot or too cold. You'll experience unparalleled comfort with this Irish wool scarf that is crafted by our maker-partner in County Tipperary, Ireland. They have made weaving their family business for generations. This wool scarf is so soft and resilient, we know you'll be delighted with your purchase. If not, we'll make it right with free exchanges or returns. It's our Irish hospitality that is the cornerstone of our small business.
AUTHENTIC IRISH: Woven by the artisans at our maker-partner in Co. Tipperary, Ireland. They've been weaving for generations
QUALITY IRISH MATERIALS: Made of 100% brushed Merino wool, this Irish made scarf is soft and warm at an affordable price
TIMELESS STYLE: This Merino wool scarf measures 12" wide x 72" long which is the perfect length for tying knots or for taller men
THE PERFECT GIFT: When you know someone who appreciates quality but don't want to worry about sizing, an Irish wool scarf is a smart choice
IRISH HOSPITALITY: We are real Irish people committed to supporting Irish artisans who are crafting items like this Merino wool scarf
Customer Reviews
Write a Review
Ask a Question
Filter Reviews:
scarf
colors
price
quality
shipping
gift
Christmas
Biddy Murphy
customer service
item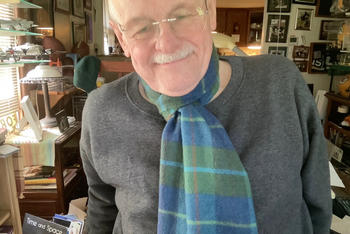 09/30/2022
My latest of many puchases
Not only did I get a price that was too good to pass up, but I also love this scarf because it goes really well while wearing blue jeans and a blue sports jacket.
Lawrence H.

United States
12/30/2022
Biddy Quality!
This is a gift for my wife. She has arthritis and this high quality scarf keep her neck warm and lovely when going out. This year has been very cold and she loves the quality wool and the warmth it provides. Bravo Biddy!
01/23/2022
Nice
Nice material and workmanship
Anonymous

United States
01/14/2022
Wonderful
My son loved it...just what he wanted
Mary M.

United States
01/14/2022
Beautiful
The scarf is warm and soft. I would definitely buy from Biddy again. Their customer service is wonderful. The original scarf I ordered was delivered to the personal care home, but my brother never got it. I called Biddy and they sent a new one out ( to a different address to be safe) and he got it and loved it. I so appreciate good customer service especially these days.
Thomas L.

United States
More from this collection