Small Celtic Cross Communion Cross Necklace Confirmation Cross Necklace Double Sided Pendant Trinity Cross Sterling Silver Crafted by Maker-Partner in Co. Wicklow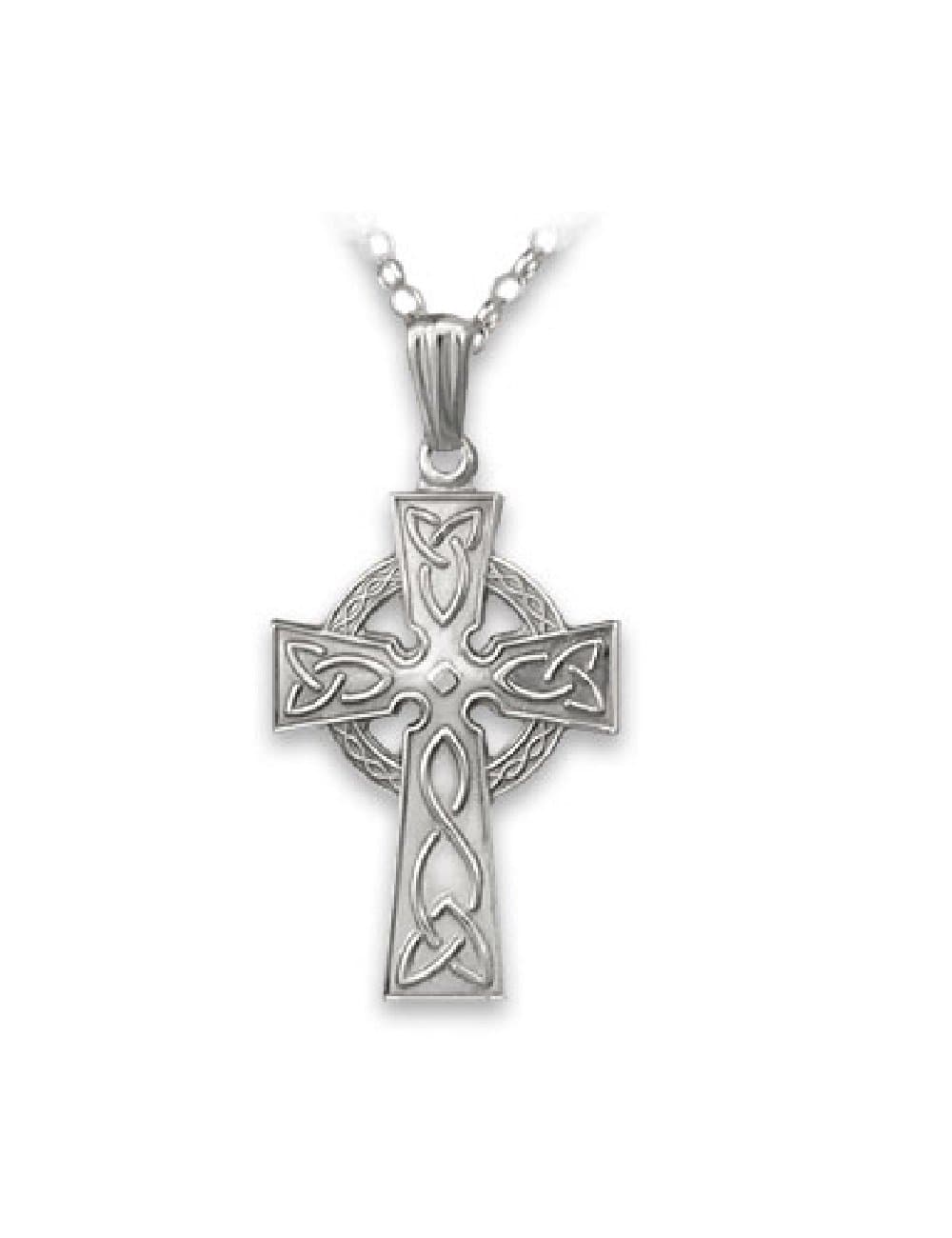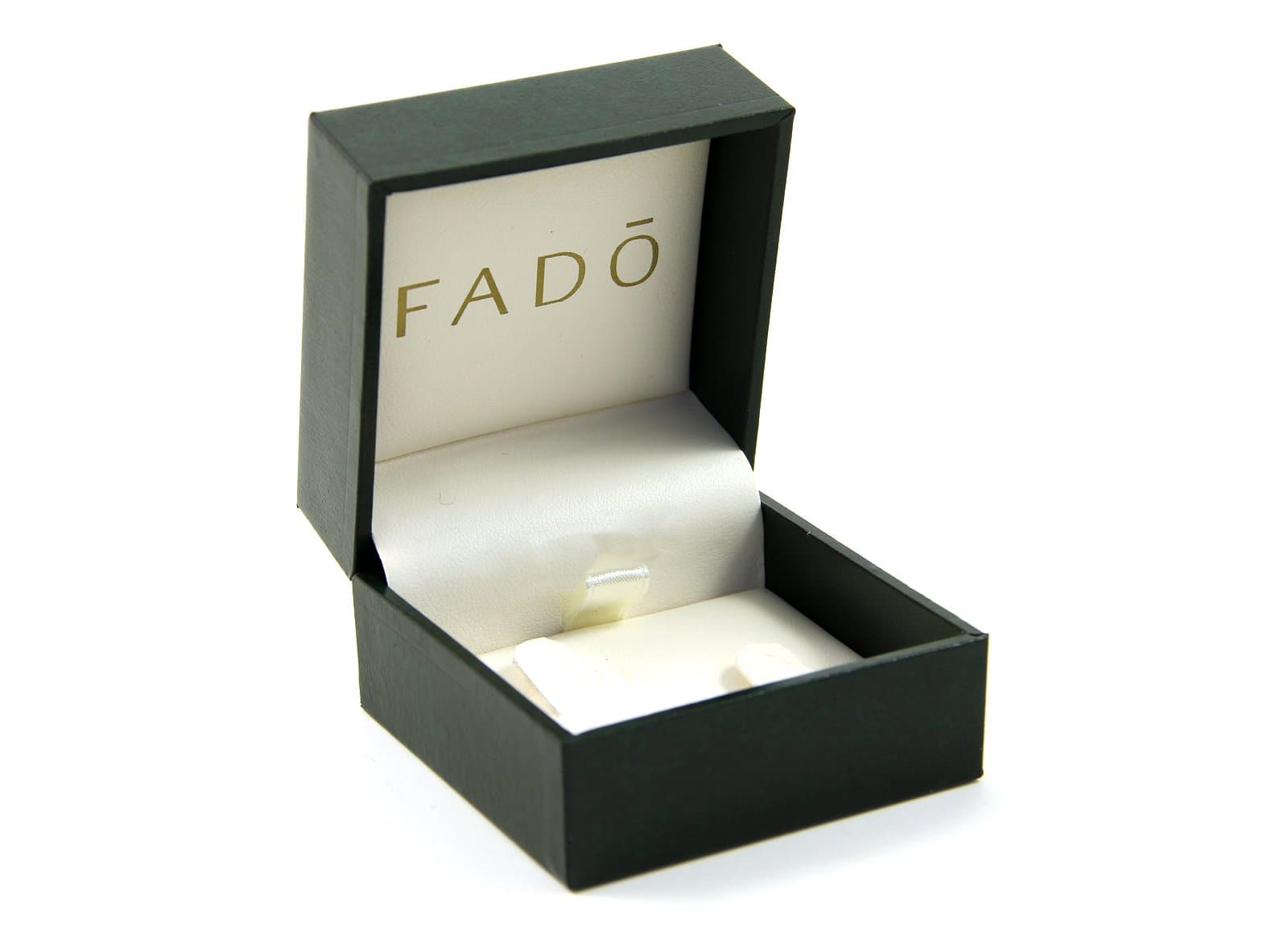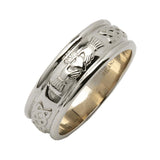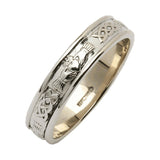 AUTHENTIC IRISH: Drawing on the rich Celtic heritage, this small Celtic cross was crafted in Co. Wicklow, Ireland
QUALITY MATERIALS: Hand crafted of sterling silver this Irish cross has been Hallmarked by the Dublin Assay office for purity
TIMELESS DESIGN: Celtic Trinity crosses can be seen across Ireland's beautiful landscape. This small Celtic cross measures 1" H x 3/4" W
PERFECT GIFT: As a Communion Cross, Confirmation Cross or a unique graduation gift, this small Celtic cross necklace makes an ideal gift
IRISH HOSPITALITY: We are real Irish people supporting real Irish craftsmen who carry on the quality and traditions of Ireland
Customer Susan was very pleased when she purchased this small Celtic cross necklace for her 16 year old son. Susan had a similar necklace that she bought when she was visiting Ireland and her son wanted one that was similar, just a bit more masculine. Susan rated this Trinity cross 5 stars! She said it was beautiful, masculine, sturdy and an extremely good value. As with Celtic crosses, this piece is very symbolic. You can find Celtic crosses throughout the beautiful landscape across Ireland. The Irish cross is a symbol of your faith. This piece includes a circle which represents eternity or the evolving circle of life. It also features finely detailed Trinity knots which represent an unending love. This small Celtic cross measures 1" tall by 3/4" wide making it perfect for everyday wear. Some refer to this piece as a communion cross or a confirmation cross because it makes an excellent gift for those occasions. The Irish cross pendant comes with a standard sterling silver chain in either 18" or 24" lengths. Because it is crafted by our maker-partner in Co. Wicklow, Ireland, you can rest assured that this is a high quality piece. But you don't have to take our word for it, the Celtic cross also bears the Hallmark stamp which confirms the purity of the metal for this sterling silver Irish cross. We are proud to be real Irish people supporting the real Irish makers across the Emerald Isle. Our maker-partner draws upon the heritage of Ireland for inspiration. We also draw upon the Irish hospitality that was instilled upon us at an early age. It has become the cornerstone of our customer service at Biddy Murphy. You'll be delighted with this small Celtic cross or we'll make it right!

AUTHENTIC IRISH: Drawing on the rich Celtic heritage, this small Celtic cross was crafted in Co. Wicklow, Ireland
QUALITY MATERIALS: Hand crafted of sterling silver this Irish cross has been Hallmarked by the Dublin Assay office for purity
TIMELESS DESIGN: Celtic Trinity crosses can be seen across Ireland's beautiful landscape. This small Celtic cross measures 1" H x 3/4" W
PERFECT GIFT: As a Communion Cross, Confirmation Cross or a unique graduation gift, this small Celtic cross necklace makes an ideal gift
IRISH HOSPITALITY: We are real Irish people supporting real Irish craftsmen who carry on the quality and traditions of Ireland
Customer Reviews
Write a Review
Ask a Question
Filter Reviews:
Irish.
cousins
mine
jewelery
Belcher Chain
piece
Tipperary
chain
website
necklace
04/20/2020
Very pleased
Bought this for our 16yr old son who wanted a Celtic cross like I have. Mine is 22 yrs old and I bought bit in Tipperary while visiting cousins. He wanted a 24 inch chain and manly. This cross is beautiful, masculine and sturdy chain and extremely good value. I only buy real Irish.! Shipped fast.
Susan D.

United States
11/13/2019
Women's Celtic Cross Necklace
I love the Celtic Cross necklace even though It it didn't come with the Belcher Chain as listed on the website. I would definitely recommend this! I bought the men's celtic cross for my husband and he love it as well. It is a very substantial piece of jewelery.
Laurie C.

United States
More from this collection
from $ 97.00
$ 120.00
You save $ 21.00