St. Brigid Reed Rush Cross Ireland Gifts 13" x 13" St Brigid Cross Luck of the Irish Decorations Brigid of Kildare Made by Our Maker-Partner in Co. Roscommon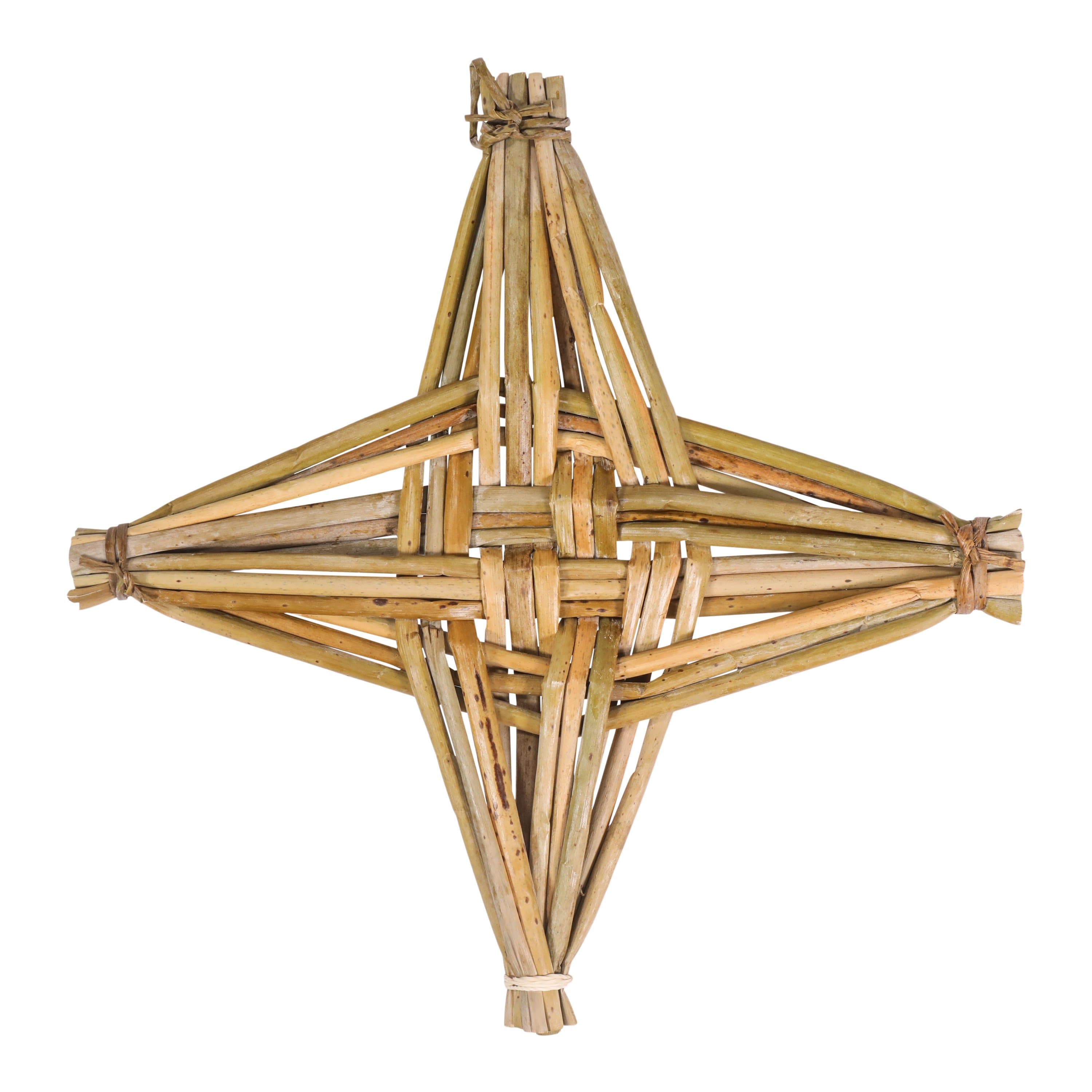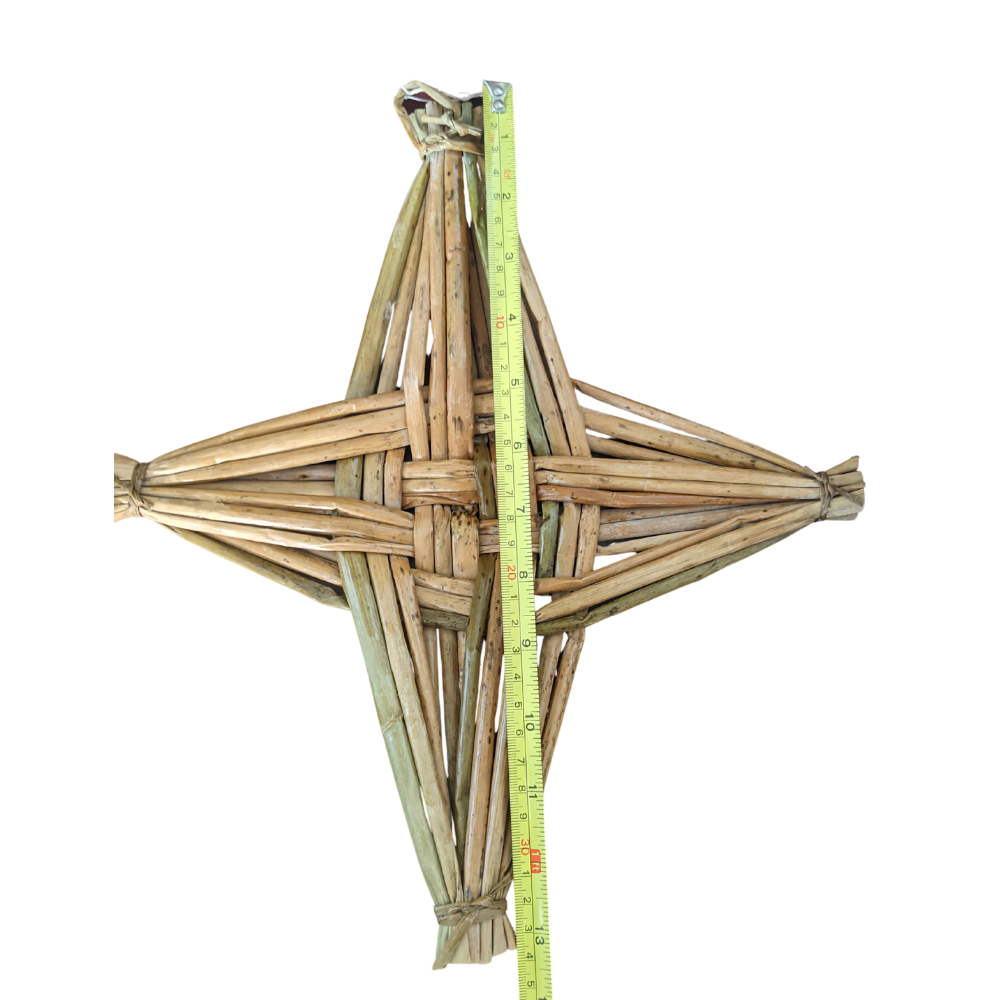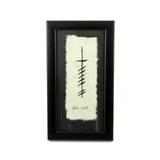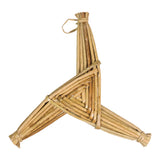 AUTHENTIC IRISH: Our maker-partner Patricia from Naomh Padraig handcrafts each cross at her place in Co. Roscommon
QUALITY IRISH MATERIALS: You'll feel as if you visited the Motherland with this Celtic cross made of reeds from the River Shannon
TIMELESS DESIGN: The 4 arm celtic cross is a variation of the original cross hand woven by St. Brigid herself
PERFECT GIFT: St Brigid is known as a protector and this handcrafted cross is said to bring good fortune and health
IRISH HOSPITALITY: We are real Irish people sharing the joy of real Irish goods and gifts from artisans throughout Ireland
St. Brigid Crosses are one of our most popular items. Known throughout the world as "luck of the Irish" decorations, the St. Brigid cross is said to bring good fortune, health and protection to all that are near. This large, 4 arm, handcrafted cross is made from reed rushes that are collected along the River Shannon by our maker-partner. She takes them back to her workshop to dry for several months before she fashions them into the 4 arm St. Brigid's cross. This large St. Brigid Cross measures 13" x 13". St. Brigid is known throughout Ireland as being a great listener and a healer among the sick. Making of the St. Brigid's crosses is an ancient Irish custom that is passed on through generations and becomes a perfect housewarming gift for those who move out on their own. We are a small business who has turned Irish hospitality into the cornerstone of our customer experience philosophy. You'll be delighted with your St. Brigid's cross or any of our Irish gifts made in Ireland, or we'll make it right. We want to be your first choice when you are considering Irish goods or gifts.
AUTHENTIC IRISH: Our maker-partner Patricia from Naomh Padraig handcrafts each cross at her place in Co. Roscommon
QUALITY IRISH MATERIALS: You'll feel as if you visited the Motherland with this Celtic cross made of reeds from the River Shannon
TIMELESS DESIGN: The 4 arm celtic cross is a variation of the original cross hand woven by St. Brigid herself
PERFECT GIFT: St Brigid is known as a protector and this handcrafted cross is said to bring good fortune and health
IRISH HOSPITALITY: We are real Irish people sharing the joy of real Irish goods and gifts from artisans throughout Ireland
Customer Reviews
Write a Review
Ask a Question
Filter Reviews:
cross
Brigid
crafter
version
garden angel
Lent
chimes
porch door
U.S.
accessory
02/04/2023
Beautiful
Thank you for carrying this and for the crafter who made it. It's lovely to find this version of Brigid's cross, as well as the 3-armed cross which I also purchased, since they are not commonly found here in the U.S.
Joan G.

United States
02/02/2023
St, Brigid reed cross
Great craftsmanship , my second purchase , I bought 2 last year, and stuck with the tradition.
Patricia K.

United States
02/06/2022
St. Brigid cross home decoration
I love my st. Brigid reed cross. I gave one to my son and I kept the other and hung it between my house and the accessory apt for my daughter.
Anonymous

United States
02/23/2021
St. Bridgid's Reed Cross
The quality of the crafts person is impeccably lovely. I plan to place it on my front porch door throughout Lent. It will be joining the Irish chimes and a garden angel. ☘️
Anonymous

United States
More from this collection