King/Queen Size 90" Wide x 108" Long Lambswool Soft Blanket Wool Comforter Woven in Co. Kerry, Ireland by Kerry Woollen Mills
Quick Overview
AUTHENTIC IRISH: Our wool comforter is made in Co. Kerry, by one of Ireland's remaining traditional woolen mills, Kerry Woollen Mills
QUALITY IRISH MATERIALS: This King size/Queen size wool blanket is made with 100% new Irish lambswool which is soft, perfect for year-round use
TIMELESS STYLE: Measuring 90" Long x 108" wide, these lambswool comforter blankets are perfect for a Queen or King size bed. Simple sewn edge
THE PERFECT GIFT: The tight weave and natural lambswool blanket is a perfect gift for someone who appreciates authentic Irish quality goods
BIDDY MURPHY EXPERIENCE: We are real Irish people partnering with the best Irish makers, like Kerry Woollen Mills. You'll be delighted with this wool comforter or we'll make it right
Customer Robert says this Irish wool blanket is "Well worth the investment. It's a great quality Irish made wool blanket." And customer Helen calls it "the finest blanket I have ever owned." We think you'll be extremely pleased with this lambswool blanket too. You may be surprised at its lightweight feel, but it truly is the perfect blanket for year around comfort. Because lambswool is an active, natural fiber, it will trap heat when the temps are cooler but it will also wick moisture when the temps are warmer. The breathable wool essentially regulates your heat, keeping you at the right temperature. It's also a lot softer than some may think. The weave is tightly crafted so it's not scratchy. This size wool blanket is a perfect comforter for either a king size or queen size bed. At 108" L x 90" W, it's plenty big. It fits perfectly on a queen size bed with room to spare or fits a king size bed perfectly. It's a fine quality, natural fiber, lambswool cover that is not too thick or too thin. Like Goldilocks said, "it's just right!" And because it's an "Ireland blanket" the quality is unmatched. This fine wool comforter is woven by our maker-partners at Kerry Woollen Mills. They've been in the weaving business since 1760 and are a 4th generation family-owned and operated business located along the famous Ring of Kerry in Killarney, Ireland. We think you'll be thrilled with this 100% Irish wool blanket. If you are not delighted, we'll make it right. We've made Irish hospitality a way of doing business at Biddy Murphy. We want you to be an extended part of our family, thinking of us whenever you need quality Irish goods or gifts.
Customer Reviews
Write a Review
Ask a Question
Filter Reviews:
blanket
weight
quality
size
someone
wool
warmth
mattress
queen size bed
comforter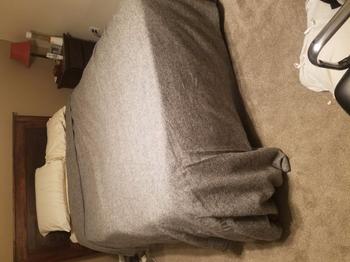 11/01/2020
Great blanket very breathable and warm
This is an excellent blanket. It is a medium weight blanket and with how much it breaths I can see this being comfortable even in the summer especially under a fan. It is not itchy or scratchy at all and while it may not be as soft as cashmere or super fine merino wool it is plenty soft. In fact I can see myself sleeping just fine with this blanket even without any sheets underneath. The fiber has a lot of crimp and therefor feels very fluffy. I have a queen size bed and this thing covers it perfectly. It hangs almost to the ground on all sides. There is one negative quality about this blanket though and that is the tiny pieces of red wool that is embedded in random places. Im assuming this has something to do with cross contamination when they use the same machine to weave multiple different blankets in different colors. Its not a big deal though...your eye has to look for them. Overall I would reccomemd this quality handmade Irish blanket.if you are wanting to use this as a main comforter like me and you live in a cold climate you should use a thin cotton blanket between this and your sheets. It is great for layering which is nice because a really thick tightly knit wool blanket often will be too hot to layer. It is also just satisfying to know it is made in Ireland because that is my heritage.
Anonymous

United States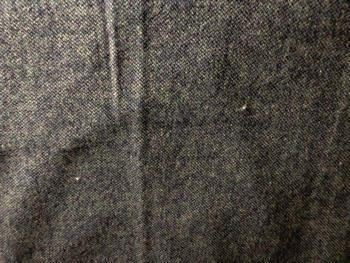 09/09/2020
nice blanket
nice blanket but not perfect - has a couple of 'pulls' in it.
Tom

United States
04/03/2021
The perfect bkanket
We purchased the Teal queen/king blanket and are extremely happy with the quality, color and size. Finally I have a blanket long enough that when I tuck it under the mattress, at the foot of the bed, it doesn't pull out. On our queen size bed the blanket sides overhang almost to the floor so I know this blanket will also generously cover a king size bed. This blanket has ended the frequent tug-of-war over someone stealing all the blanket! On warmer spring nights only the sheet and blanket were needed for a comfortable nights sleep. During the winter we were comfortable with the addition of a heavy comforter on top. I highly recommend buying one, or several, blankets.
Susan217 .

United States
03/24/2021
King blanket
Soft plush perfect size.. love it
Andrea B.

United States
03/15/2021
Excellent we love it.
Right now 9:30 at night it's cold in San Francisco. Our née blanket keeps us warm and comfy in our bed. The over size on our queen is great. Feels and looks like quality.
Dennis G.

United States
More from this collection