32" x 32" Cashmere & Merino Wool Knit Baby Blanket Super Soft Baby Gift Biddy Murphy Exclusive Crafted by Our Maker-Partner in Co. Dublin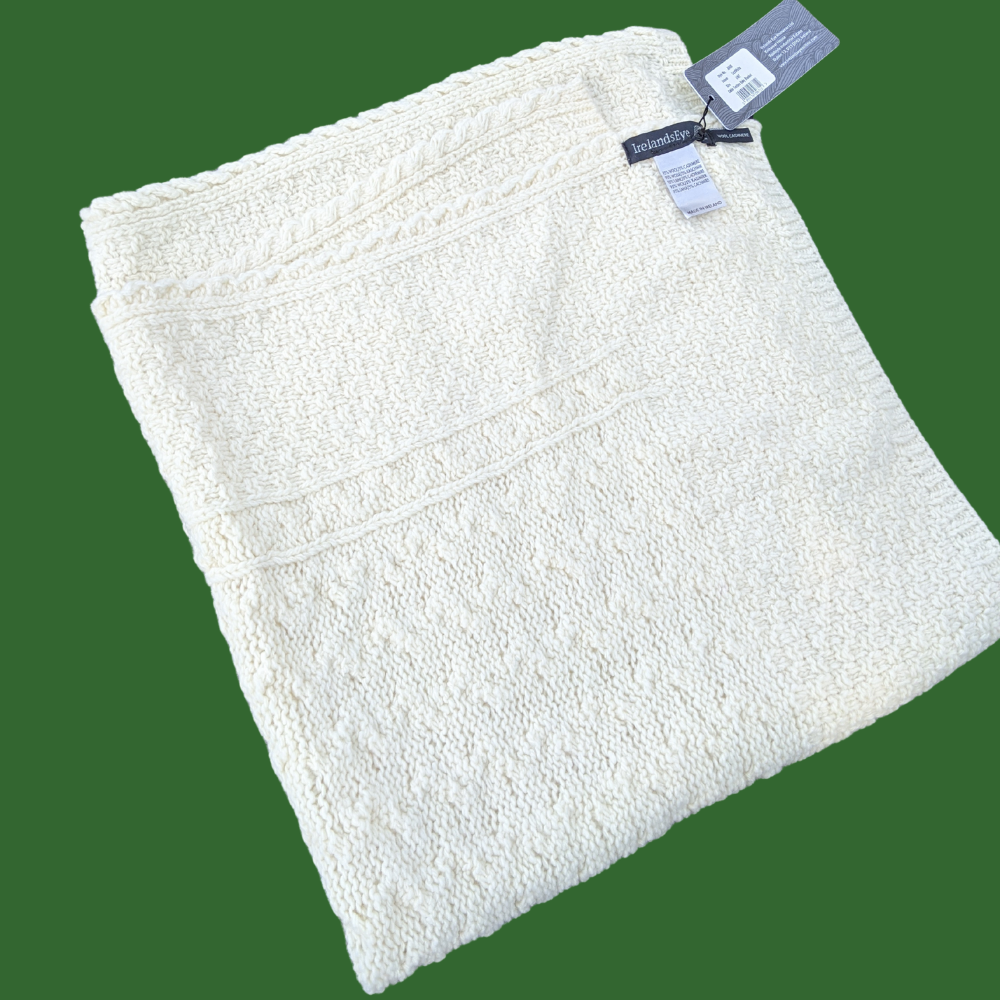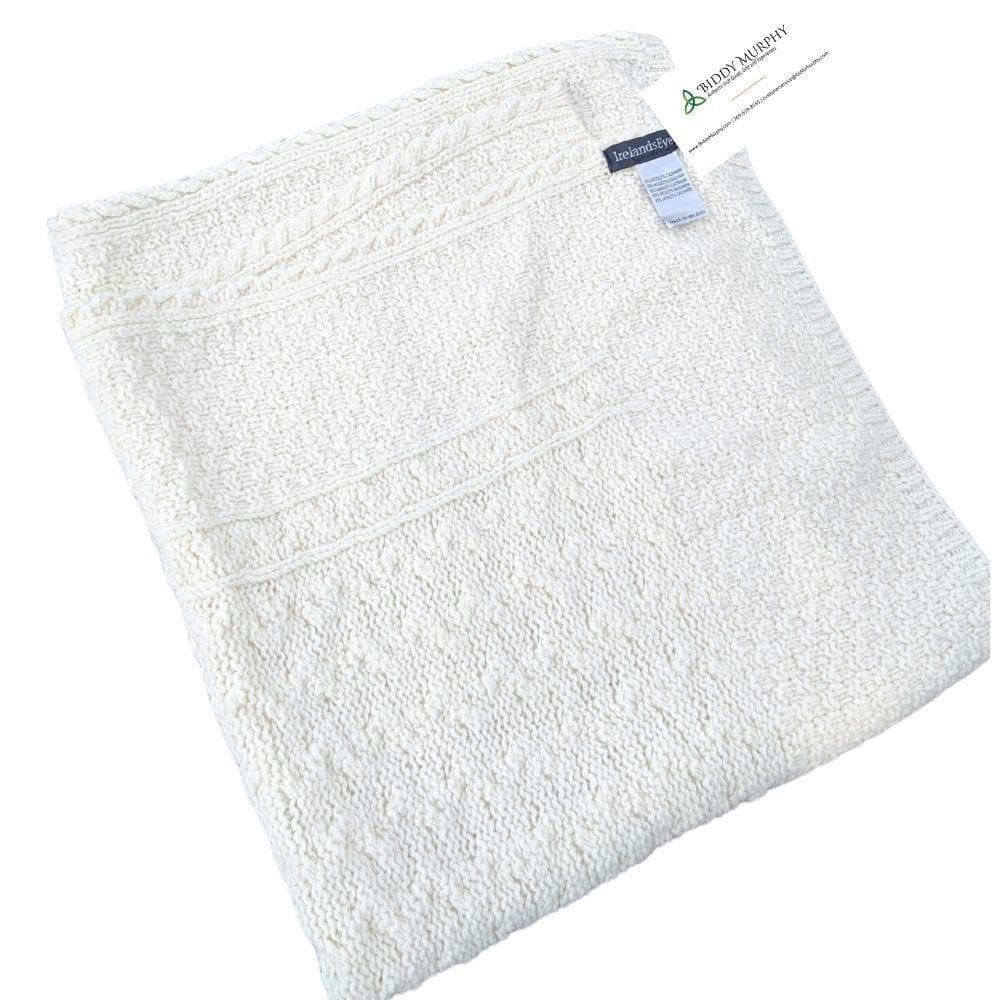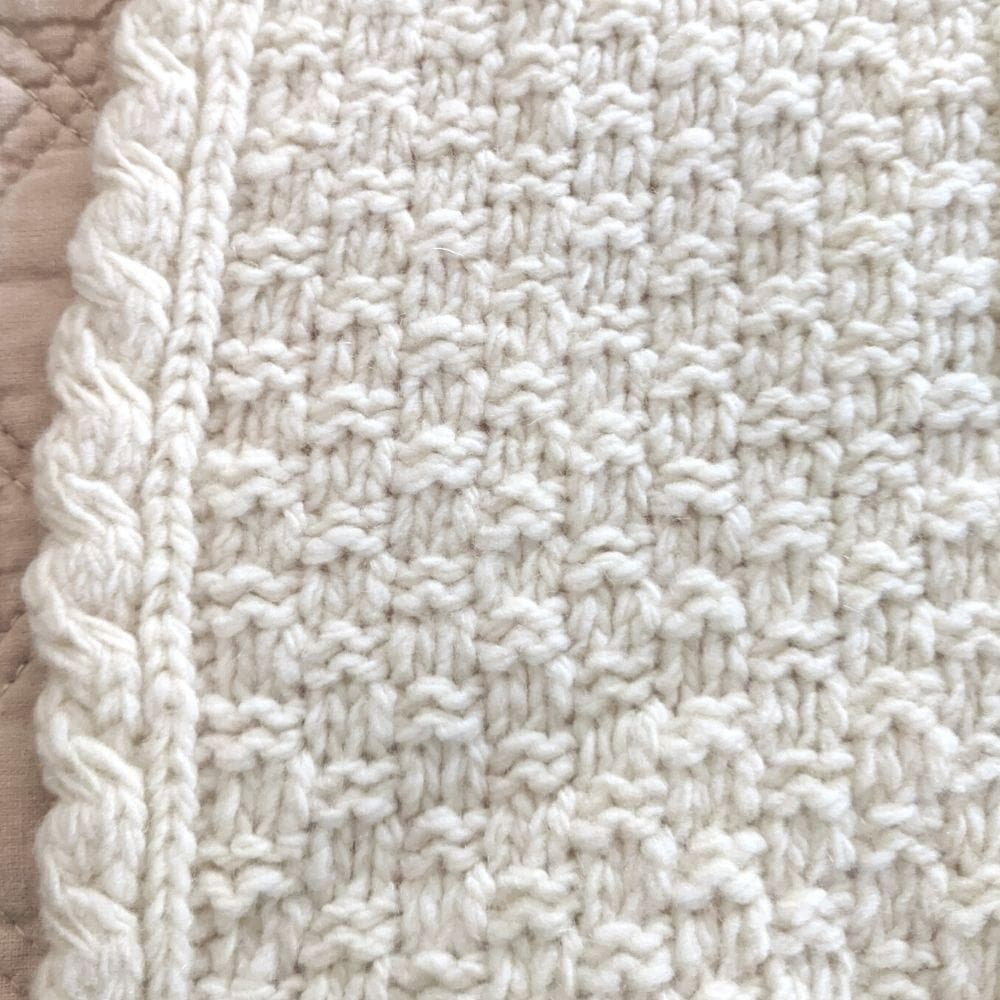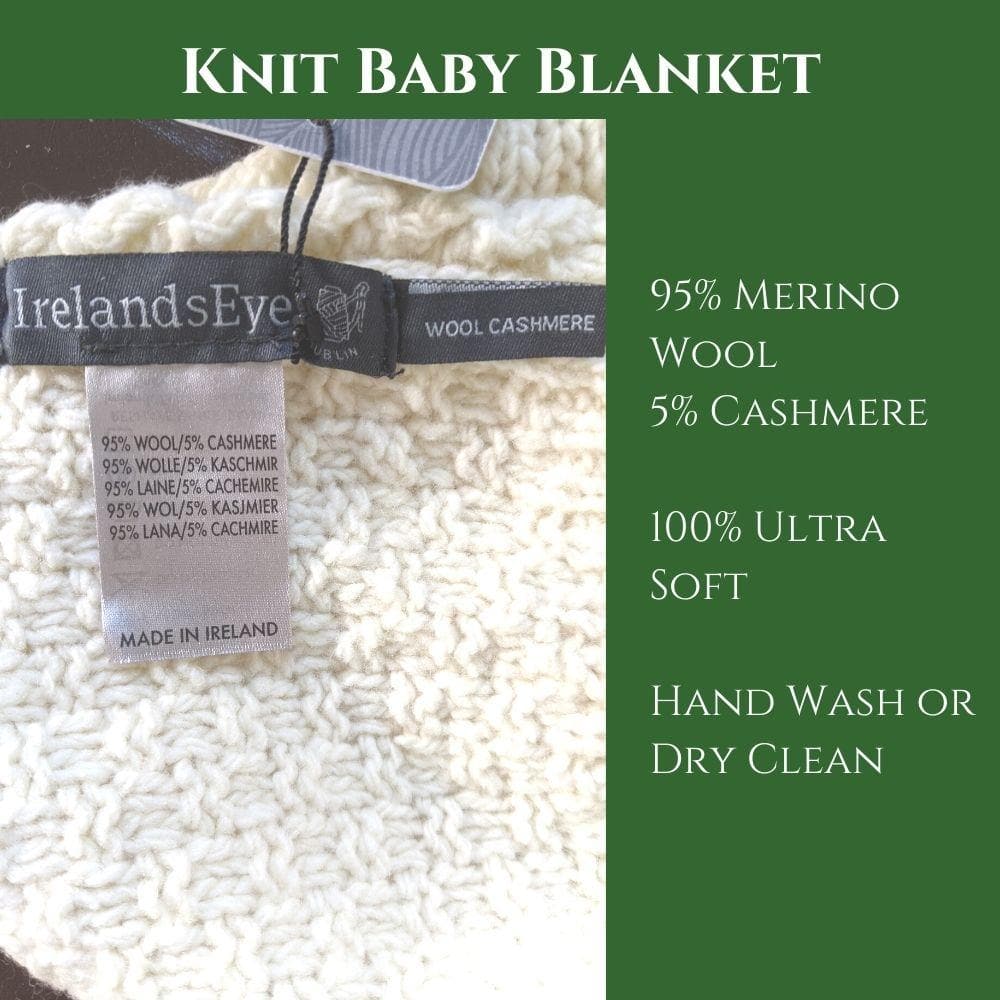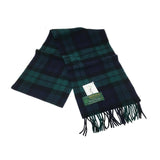 AUTHENTIC IRISH: Aran knit baby blankets are as Irish as you can get. Crafted by our maker-partner in Co. Dublin.
QUALITY IRISH MATERIALS: Cashmere & Merino wool blankets are made with a blend of fibers that are durable and super soft
TIMELESS DESIGN: The Aran knit pattern is part of the Irish culture, making it the perfect knit baby blanket. Measures 32" x 32"
PERFECT GIFT: Knit baby blankets make the perfect gift. Because it's made in Ireland it's beautiful and heirloom quality
BIDDY MURPHY EXPERIENCE: When you buy merino wool blankets from Biddy you'll be getting real Irish goods from real Irish people
Customer Vanessa said this Irish knit baby blanket was "Exactly what I wanted! It's just beautiful and has the very best craftsmanship. I love that it is actually from Ireland!" This Cashmere and Merino wool knit baby blanket provides warmth, softness, and breathability. The Irish Aran stitches in these knit baby blankets give it a unique texture and show that it is skillfully made. The Aran pattern is believed to bring good fortune, so it's perfect for a baby and their parents! The trim detail adds a nice finishing touch. It can be an everyday baby blanket or it also dresses up a nursery as a decorative accent. Merino wool blankets use virgin fibers from Merino sheep. These fibers are small and soft. When combined with Cashmere and knitted into a baby blanket, it's super soft, yet strong, resilient, and durable. Because it's wool, it wicks moisture and doesn't hold stains. You can spot clean by hand. Dry clean if a deep clean is needed. The Irish knit baby blanket measures 32" x 32" - an ample size for a baby or toddler. These Cashmere & Merino wool knit baby blankets are beautifully crafted by our maker-partner, a family business located along the coast of Dublin, Ireland. We are proud to work with their team to create EXCLUSIVE items like this knit baby blanket that you'll only find from us. We're proud to share the joy of Ireland through heartfelt pieces like this knit baby blanket. And when you buy from Biddy Murphy, you'll have no regrets. You'll be delighted or we'll make it right!
AUTHENTIC IRISH: Aran knit baby blankets are as Irish as you can get. Crafted by our maker-partner in Co. Dublin.
QUALITY IRISH MATERIALS: Cashmere & Merino wool blankets are made with a blend of fibers that are durable and super soft
TIMELESS DESIGN: The Aran knit pattern is part of the Irish culture, making it the perfect knit baby blanket. Measures 32" x 32"
PERFECT GIFT: Knit baby blankets make the perfect gift. Because it's made in Ireland it's beautiful and heirloom quality
BIDDY MURPHY EXPERIENCE: When you buy merino wool blankets from Biddy you'll be getting real Irish goods from real Irish people
Customer Reviews
Write a Review
Ask a Question
Filter Reviews:
baby blanket
Olivia
quilts
grandchild
Fall
Three
cape
something
sister
Ireland
11/29/2021
Beautiful
Exceeds my Expectations.
Anonymous

United States
08/18/2021
The blanket is wonderful. The baby blanket will not be used until February (she's still pregnant) the cape will be worn in the fall as it's too hot now.
Anonymous

United States
06/13/2021
Beautiful Gift
Was giving as a gift that will be treasured as a family heirloom
Anonymous

United States
04/11/2021
Blanket for the new baby.
I love this baby blanket. For my first 2 grandchildren I had handmade quilts for each of them. This is going to be my last grandchild so I wanted something special. Her big sister (a whole 5 years old) says it is beautiful and can't wait to cover Olivia with it. Three weeks to go. Thank you and we will use you again., And more important we will see you when we come back to Ireland in the spring of next year. Thank you dkf
Donna F.

United States
11/06/2020
Awesome Baby Blanket
So soft, a great gift for our first grandchild due at the end of the month.
Anonymous

United States
11/12/2020
Biddy Murphy Irish Gifts
Congratulations on your new grandchild! What an exciting time for you all. We appreciate the kind review on our new baby blanket and hope that it becomes woven into the many beautiful memories you'll be making through the years. Our blessings go to you and your family.
More from this collection